How to Fix Gmail Not Working Issues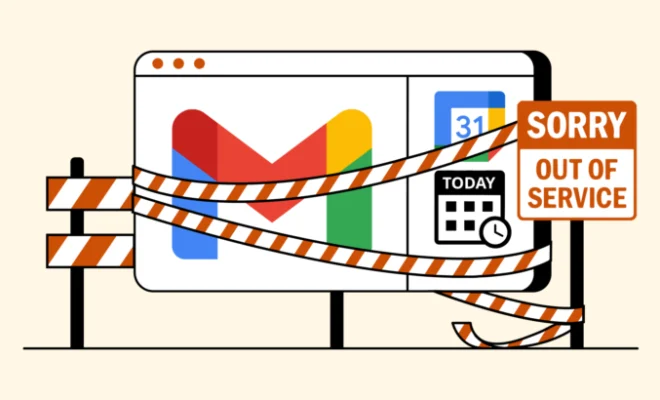 Gmail is one of the most popular email services that is used by millions of people across the globe. However, at times, Gmail may not work properly, and this can be frustrating for users. If you are experiencing issues with the Gmail service, there's no need to worry. In this article, we will discuss some of the most common Gmail not working issues and how you can fix them.
1. Check your internet connection
The first thing you need to do if you are experiencing issues with Gmail is to check your internet connection. Make sure that your internet connection is stable and reliable. You can try to open other websites to check if your internet connection is working fine. If you are using a Wi-Fi connection, try switching to a wired connection to see if that makes any difference.
2. Clear your cache and cookies
If you've been using Gmail for some time, your browser cache and cookies may have accumulated a lot of data. This data can sometimes cause issues and prevent you from accessing Gmail. To fix this, you need to clear your browser cache and cookies. Depending on the browser you are using, the steps to clear cache and cookies may vary. However, you can usually find this option in the settings or history section of your browser.
3. Disable extensions and add-ons
Sometimes, browser extensions and add-ons can interfere with the functioning of Gmail. To fix this, you need to disable all extensions and add-ons and try accessing Gmail again. If you are able to access Gmail after disabling the extensions, add them back one by one to find out which one is causing the issue.
4. Check Gmail account settings
If you are still experiencing issues with Gmail, you should check your Gmail account settings. Make sure that you have not blocked any important email senders and all your settings are correct. You can also try logging into your Gmail account from a different device or browser to see if the issue is with your account or the browser.
5. Contact Gmail support
If you have tried all the above methods and are still facing issues with Gmail, you need to contact Gmail support for assistance. You can reach out to Gmail support via email, live chat, or phone. Make sure you provide all the necessary information such as your Gmail account details and screenshots if required.
In conclusion, if you are experiencing issues with Gmail, there are several things you can do to fix them. From checking your internet connection to contacting Gmail support, there are various methods you can try to resolve the issue. We hope this article has been helpful in resolving the Gmail not working issues.