How to Fix Genshin Impact Not Starting in Windows 11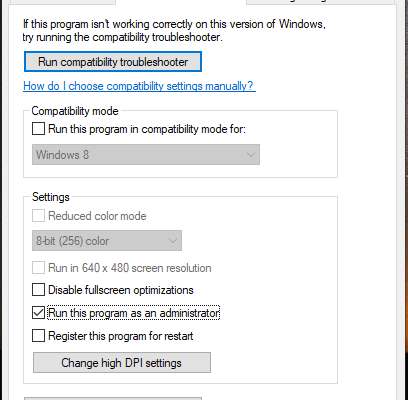 Genshin Impact is an action role-playing video game that has become quite popular since its release. However, as with any game, players may run into technical issues that prevent them from launching the game. In this article, we will discuss some steps that you can take to fix Genshin Impact not starting in Windows 11.
1. Make sure that your PC meets the minimum system requirements
Before you start troubleshooting, it's essential to ensure that your PC meets the minimum system requirements for Genshin Impact. You can check the system requirements on the game's official website. If your PC doesn't meet the minimum system requirements, you may not be able to run the game.
2. Restart your PC
If Genshin Impact isn't starting on your PC, the first thing you should try is restarting your computer. Sometimes, a simple restart can fix common issues with games and applications.
3. Update your graphics card drivers
Outdated or corrupt graphics card drivers can prevent Genshin Impact from starting. You should ensure that you have the latest drivers installed for your graphics card. To update your graphics card drivers, visit the manufacturer's website and download and install the latest drivers for your card.
4. Run the game as an Administrator
Running Genshin Impact as an Administrator can give it the necessary permissions it needs to run. To do this, right-click on the Genshin Impact shortcut and select "Run as Administrator" from the context menu.
5. Disable antivirus software
Your antivirus software may be blocking Genshin Impact from starting. You can try disabling your antivirus temporarily to see if it makes any difference. If the game launches successfully, you should add it as an exception in your antivirus software settings.
6. Verify the game files
If any of the game files are corrupt or missing, Genshin Impact may not start. You can verify the game files to see if there is an issue. To do this, open the game launcher and click on the gear icon at the top right. Select "Verify" to scan for any issues with the game files and repair them.
7. Reinstall the game
If none of the previous methods worked for you, you can try reinstalling Genshin Impact. Uninstall the game and delete any leftover files, then download and install the game again. This can sometimes fix issues with the game's installation.
Conclusion
In summary, these are some steps you can take to fix Genshin Impact not starting in Windows 11. If none of these steps work for you, you may have to contact the game's support team for further assistance. Remember to always keep your PC updated with the latest drivers and software to avoid any technical issues with Genshin Impact or any other game or application.