How to Fix a Broken Laptop Screen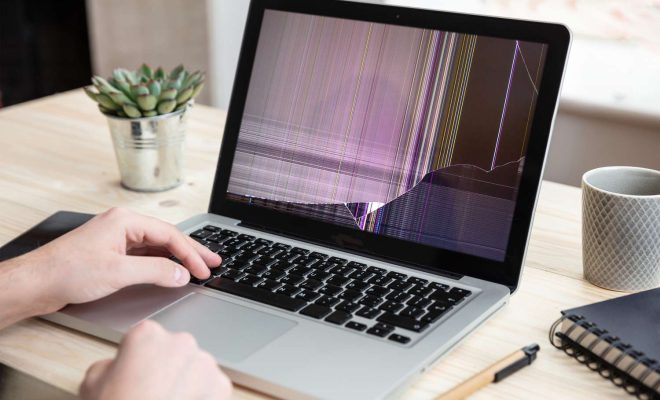 It can be a frustrating and expensive situation when your laptop screen breaks, but don't worry, there are steps you can take to fix it. Here are a few tips on how to fix a broken laptop screen.
1. Determine the cause of the breakage
Before attempting to fix the screen, it is important to determine the cause. If the screen has cracked due to physical damage or a fall, then it's likely that you will need to replace the screen altogether. However, if it is a software issue or a loose connection, you may be able to resolve it without having to replace the screen.
2. Backup your data
It is important to back up all important files and data on your laptop before attempting any hardware repairs.
3. Purchase a replacement screen
If the screen is beyond repair, then you will need to purchase a replacement screen. The model number of your laptop can usually be found on the bottom of the laptop, or by checking the manual or the laptop manufacturer's website. Once you have the model number, you can search online for a replacement screen that is compatible with your laptop.
4. Disconnect the power supply and remove the battery
Before starting any repairs, disconnect the power supply and remove the battery to reduce the risk of electric shock.
5. Remove the broken screen
To replace the screen, you will need to remove the broken screen from the laptop. This will require removing the bezel and the screws that hold the screen in place. Be sure to keep track of all screws and connectors as you remove the screen.
6. Install the new screen
Once the old screen has been removed, the new screen will need to be installed. This will require connecting the video cable and the inverter cable to the new screen, and remounting it securely. Double-check all connections and be sure to replace the bezel and any screws.
7. Test the new screen
Once the new screen has been installed, it is important to test it to make sure that it is working properly. Plug in the power supply and turn on the laptop to make sure that the screen is displaying properly.
In conclusion, fixing a broken laptop screen can be a daunting task, but with a little patience and the right tools, it is possible to repair the screen or replace it altogether. It is always recommended that you seek the help of a professional if you are unsure about how to make the repairs on your own.