How to Find Out Who Your Landline Phone Service Provider Is?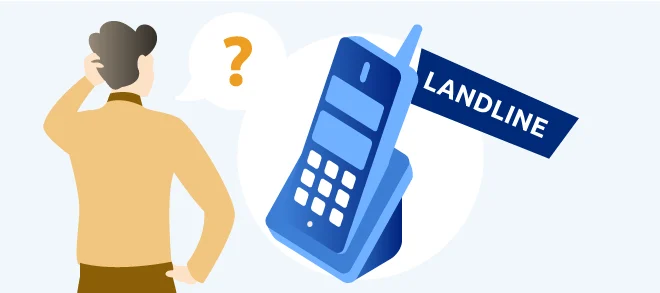 If you have been using a landline phone for a long time, you may not remember which phone service provider you signed up with, especially if you have recently moved or had your phone service transferred from a different provider. In most cases, the phone bill or the phone itself would give you clues as to who your provider is. However, if you cannot find the information, there are several ways to find out.
Here are some steps to help you discover who your landline phone service provider is:
1. Check your billing statement
The easiest way to determine your landline phone service provider is to check your billing statement. The statement should include the name and contact information of the company that provides your phone service. Make sure you are looking at the most recent bill to ensure that the information is up to date.
2. Look on your phone bill
If you cannot find a physical statement, the next step would be to check your phone bill online. If you have paperless billing, you can still access your account online and view past bills that include your provider's name and relevant account details. You can also call your bank and ask for a statement mailing address to have a physical copy mailed to you.
3. Check your phone
Most landline phones have the name of the provider or a logo on them. Look for any identifying marks on the physical phone itself, including logos or branding that may give you a clue as to the company that provided it. You may also check the user manual, although you may have to search the internet for it.
4. Call your phone number
In cases where you have moved and the landline phone has been set up in a new location, you can call your previous number to be transferred to your new phone line. Listen carefully to the automated message that plays after you dial the number. The message will usually introduce the service provider by name.
5. Call directory assistance
If none of the above methods have been successful in determining your phone provider, you can try calling directory assistance by dialing 411 on your landline phone. Provide the operator with your phone number, and they should be able to tell you who your provider is.
In conclusion, it can be frustrating not knowing who your landline provider is, but there are several ways to find out. By following the above steps, you should be able to identify your provider's name and contact information so that you can address any billing or service issues that you may have. If none of these methods work, try contacting the Federal Communications Commission (FCC) for further guidance.