How to Enable HDMI-CEC on Your TV, and Why You Should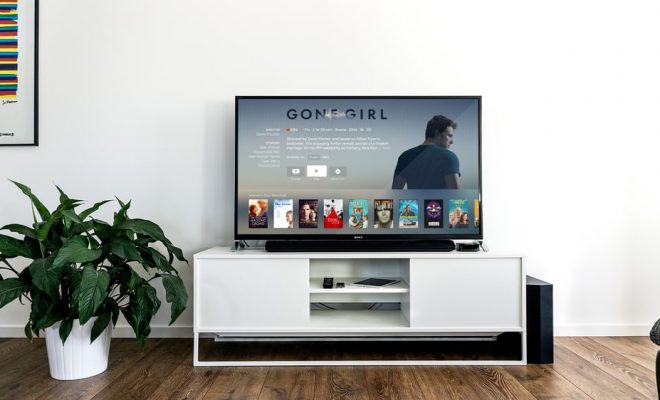 HDMI-CEC, or High-Definition Multimedia Interface – Consumer Electronics Control, is a feature that allows different devices to communicate and share information over an HDMI cable. It is becoming increasingly popular because it simplifies the management of multiple devices in a home entertainment system.
In most cases, HDMI-CEC is already enabled on your TV. If not, here are the steps to enable it:
Step 1: Check compatibility
First, you need to make sure that your TV is compatible with HDMI-CEC. Most modern TVs are, but some older models may not support it. Check your TV's user manual or the manufacturer's website to confirm.
Step 2: Turn on HDMI-CEC
To enable HDMI-CEC on your TV, go to your TV's settings menu and look for "CEC," "Anynet+", "Bravia Sync," or a similar option. Make sure it is set to "On" or "Enabled."
Step 3: Configure CEC-enabled devices
Once you have enabled HDMI-CEC on your TV, you may need to configure it for the other devices in your home entertainment system. Check the user manual for each device for instructions on how to turn on HDMI-CEC and set them up to work with your TV.
Why should you enable HDMI-CEC on your TV?
1. Simplified control
HDMI-CEC makes it easier to control all your devices using a single remote. You can turn on your TV, Blu-ray player, or soundbar, and even adjust their volume levels with just one remote.
2. Automatic inputs switching
With HDMI-CEC, you don't have to switch between inputs manually. Your TV will automatically switch to the input of the device that is currently active.
3. Easy firmware updates
HDMI-CEC can also make firmware updates more manageable. Your TV can automatically update itself and its connected devices when a new firmware update is available.
4. Universal access
HDMI-CEC is a universally accepted standard so that you can use any device that shares this technology. As a result, there is no need to buy a new remote control or invest in expensive plugs.
In conclusion, HDMI-CEC is an excellent technology to enable for anyone who has multiple entertainment devices connected to their TV. It streamlines the control process, making it easy to use and manage multiple devices without confusion. Furthermore, you get to access a host of other benefits like easy firmware updates and reduced costs. Follow the steps to activate it on your TV today and begin enjoying all these benefits.