How to Enable Dark Mode in YouTube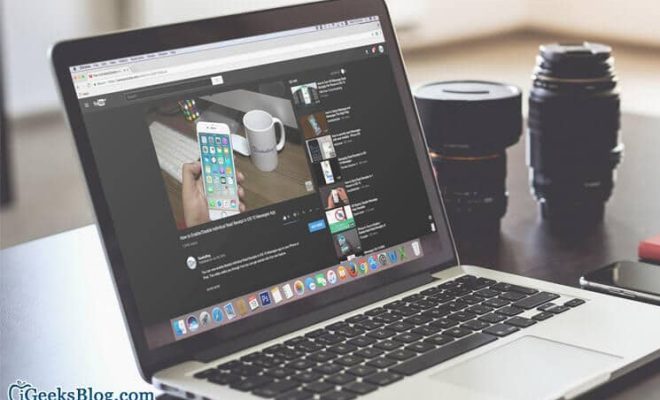 Dark mode seems to be taking over the internet these days. And with good reason – it's easier on the eyes, it looks cool, and it's great for low-light environments. Platforms like YouTube have caught on to this trend and now offer a dark mode option for their users. But how do you enable it? Here's a step-by-step guide.
Step 1: Log in to your YouTube account
If you're not already logged in, go to youtube.com and sign in using your Google account.
Step 2: Click on your profile picture
You'll find your profile picture in the top right corner of the screen. Click on it and a dropdown menu will appear.
Step 3: Click on "Appearance"
Scroll down until you see "Appearance" and click on it. You'll then see a few different options.
Step 4: Click on "Dark theme"
Click on "Dark theme" and it will switch on automatically. If you decide you don't like it, you can always switch back.
Step 5: Enjoy your new dark mode YouTube
Once you've enabled dark mode, everything will look a little different. The background will be black, the text will be white, and the icons will be a dark shade of grey. You'll also notice that any videos you watch will have a black background instead of a white one.
Dark mode is a great option for anyone who spends a lot of time on YouTube, especially at night or in low-light environments. It's also just a cool new way to experience the platform. So try it out and see what you think!