How to Disable the Built-In Laptop Keyboard in Windows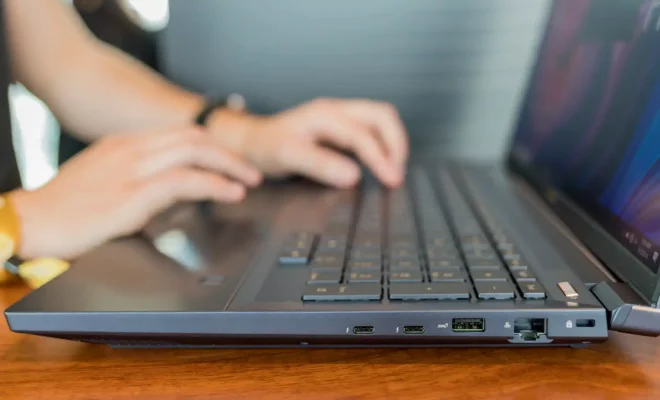 Laptops are incredibly convenient tools for both personal and professional use, but sometimes the built-in keyboard can be a bit of a nuisance. Whether you're using an external keyboard or simply prefer to type on your touchscreen, disabling the built-in laptop keyboard can be a huge help. Here's a step-by-step guide on how to disable the built-in keyboard in Windows 10.
Step 1: Open Device Manager
The first step is to open Device Manager. Press the Windows key + X to open the Power User menu, and then click on Device Manager.
Step 2: Find Your Laptop Keyboard
In Device Manager, you'll see a list of all the devices that are installed on your computer. Find the Keyboards section, and then expand it to reveal your laptop keyboard.
Step 3: Disable Your Laptop Keyboard
Next, right-click on your laptop keyboard and select Disable device from the dropdown menu. Windows will display a warning message asking if you're sure you want to disable the device, click on Yes.
Step 4: Reboot Your Computer
After disabling the device, you'll need to restart your computer for the changes to take effect. You can either reboot your computer or shut it down completely and then turn it back on.
Step 5: Test Your System
After you've completed the above steps, test your computer to ensure that your built-in laptop keyboard has been successfully disabled. Try typing something on your external keyboard or touch screen, the keys on your built-in laptop keyboard shouldn't work when pressed.
Step 6: Re-enable Your Built-In Laptop Keyboard
If you decide that you want to re-enable your built-in laptop keyboard, you can follow the exact same steps as above, but instead, select Enable device from the drop-down menu after right-clicking your keyboard in the Device Manager.