How to Delete Delivery Optimization Files in Windows 10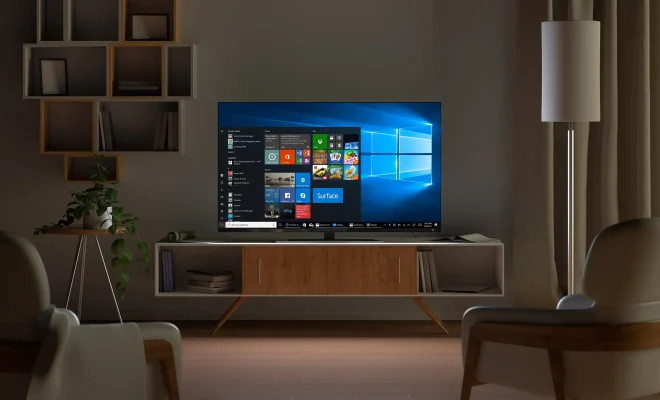 Delivery Optimization is a feature in Windows 10 that allows users to share updates and apps with other devices on the same network. This feature uses peer-to-peer connections to transfer files and update packages, reducing the load on Microsoft's servers and speeding up the download process. However, over time, these files can accumulate on your computer and take up valuable disk space. In this article, we will show you how to delete delivery optimization files in Windows 10.

Step 1: Open Settings
Click on the Start button in the bottom-left corner of your screen and then click on Settings (the gear icon).
Step 2: Go to Update & Security

In the Settings menu, click on Update & Security.

Step 3: Open Delivery Optimization Settings

In the Update & Security menu, click on Delivery Optimization.
Step 4: Change the Settings

To delete the delivery optimization files from your computer, you will have to disable this feature. Click on the "Advanced options" link under "Download settings".

Step 5: Select "Off" from the Settings
In the Advanced options menu, change the "Delivery Optimization" setting to "Off". This will disable the feature and delete all the delivery optimization files from your computer.
Step 6: Clear/Delete Download History

Now, go back to the Delivery Optimization menu by clicking on the back arrow. Here, click on the "Activity Monitor" link.
Step 7: Choose Clear/Delete

In the Activity Monitor menu, click on the "Delete activity history" option to clear all the download history and files.
Step 8: Restart your Computer
After completing all the above steps, it's time to restart your computer. Restarting will ensure that all the changes you made are implemented properly.
Conclusion

By following the steps above, you can easily delete delivery optimization files from your Windows 10 computer. This will help you to free up valuable disk space and improve your computer's overall performance. However, disabling this feature may slow down the update download process, so you might want to enable it again if you have a slow internet connection.