Fixes When Your AirPods or AirPods Case Isn't Charging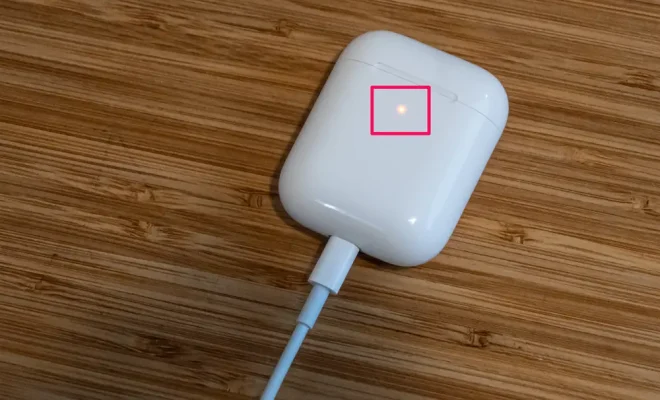 AirPods are one of the most convenient audio accessories available on the market. They offer a wireless audio experience, and are perfect for those who want to enjoy their audio without the hassle of wires. The experience of using AirPods can be easily disrupted when the AirPods or AirPods case isn't charging. Here are some fixes to consider when your AirPods or their case are not charging:
1. Check the charging cable: The first step is to make sure that the charging cable you are using is working properly. Sometimes, the cable may have an issue and prevent the AirPods from charging. Try using a different cable and see if it helps.
2. Clean the charging contacts: Make sure the charging contacts on both the AirPods and AirPods case are clean. Dirt and debris can prevent the charging connection, so clean them with a dry cotton swab.
3. Reset your AirPods: If your AirPods are still not charging, try resetting them. Put them in the case and hold the button on the back of the case for 15 seconds until the light inside the case begins to flash.
4. Check the battery level: Make sure your AirPods or their case has enough battery life. If the battery level is low, you may need to charge them for a longer period.
5. Replace the battery: If your AirPods still won't charge, it may be time to replace the battery. Apple provides battery replacement services for AirPods, so contact Apple support for help.
6. Check for software updates: If you have downloaded the latest iOS, it may have resolved issues with charging. You can check for software updates on your iPhone or iPad by going to the settings app, scrolling down to "General" and then tapping "Software Update".