How to Customize Your Mac in Monterey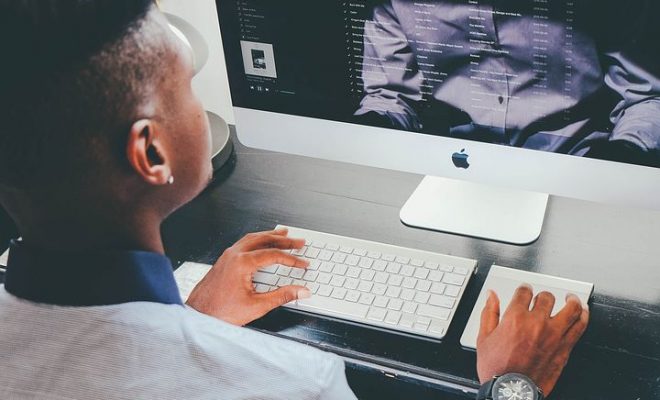 MacOS Monterey has been widely appreciated for its advanced features and customization options. If you're a Mac user, you can dive deeper into it and personalize it to suit your preferences. In this article, we'll guide you through how to customize your Mac in Monterey.
1. Choose a personalized desktop appearance
Monterey has an array of beautiful desktop appearances that you can choose from. To access this feature, go to the "System Preferences" menu, select "Displays," and then click on the "Desktop" tab. You can choose the background image that suits your style, change the color of the Dock and create unique aspects of the desktop.
2. Customize the Dock
The Dock is a significant component of the Mac user interface, shortcutting frequently used apps. You can resize the Dock, change its style, and do a whole lot more. To customize it, go to the "System Preferences" menu and click on "Dock & Menu Bar." Here, you can adjust the magnification size of the icons, change the opacity, and even have the Dock hide automatically when you're not using it.
3. Set a custom ringtone and message alert
Monterey introduces new sounds and customizations that make the user experience more refreshing. You can select a ringtone from the extensive list of sounds or choose your personal favorite. To access this feature, go to the "System Preferences" menu and select "Sound." You can select your favorite ringtone for your phone calls and message alerts.
4. Rearrange the Control Centre
The Control Centre on your Mac gives you quick access to system preferences, utilities and more. You can customize it, rearrange the control center icons to offer access to your most-used apps and tools. Simply go to the "System Preferences" menu and select "Control Center."
5. Change app icons
Customizing the app icons does a great job of bringing a fresh look to your Mac. With the introduction of MacOS Monterey, you can customize your app icons. To do this, select the application that you want to customize, right-click it and choose "Get Info." You'll see the current icon displayed, and you can drag a new image onto it from the Finder.
6. Automatically switch to dark mode
Dark mode is an awesome Mojave feature that helps reduce eye strain and create a cozy work environment. You can make it automatic and set up schedules for when it should switch between modes. Go to the "System Preferences" menu, select "General" and then "Appearance." Here, you can choose between Light and Dark modes and set a schedule for when each mode should activate.
Bottom Line
That's it! These are some of the major customization features you can use to personalize your Mac in Monterey. With these enhancements, you can personalize your Mac to reflect your style, and improve the user experience. Give it a try!