How to Connect a Keyboard to Your iPad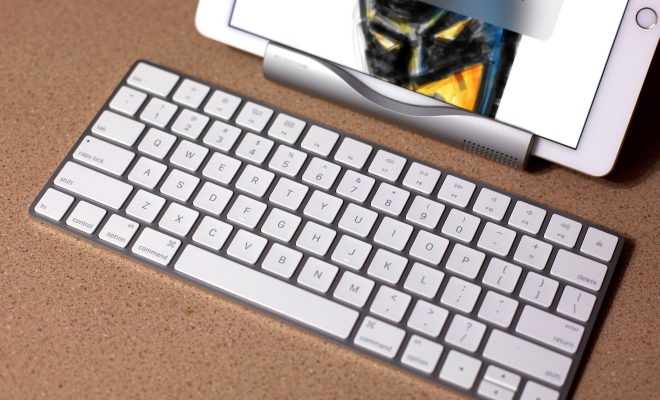 The iPad has revolutionized the way we use technology in our day-to-day lives. It's portable, lightweight, and can perform a multitude of tasks – from checking emails, browsing the web, to reading a book. However, typing on the iPad's touch screen keyboard can sometimes be frustrating or cumbersome, especially when you have to write lengthy emails or documents. Fortunately, with the help of a keyboard, you can overcome this limitation and type with ease.
In this article, we will guide you on how to connect a keyboard to your iPad. Connecting a keyboard is a straightforward process, and you don't need technical skills to do it. You can connect any Bluetooth keyboard to your iPad, whether it's a standalone keyboard, tablet keyboard, or Keyboard case.
Step 1: Turn on your Keyboard
The first step is to turn on your keyboard. Most Bluetooth keyboards come with a power button, which you need to press and hold until the power light starts blinking. Once you see the blinking light, it means the keyboard is turned on and is now discoverable.
Step 2: Turn on Bluetooth on your iPad
The second step is to turn on Bluetooth on your iPad. Swipe down from the top right corner of your iPad to open the control center. Then tap the Bluetooth icon to turn it on. Your iPad will start scanning for nearby Bluetooth devices.
Step 3: Connect to your Keyboard
The third step is to connect your keyboard to the iPad. In the Bluetooth settings on your iPad, you should see a list of available devices. Look for the name of your keyboard and tap on it. Your iPad will now prompt you to enter a passcode if your keyboard requires one. Type the code on your keyboard and press Enter.
That's it! Your iPad is now connected to your keyboard, and you can start typing away. You can confirm that your keyboard is connected by looking for the Bluetooth icon on the top right corner of the iPad screen. If the icon shows up, it means that your iPad is connected to the keyboard.
Conclusion
Connecting a keyboard to your iPad is simple, and it transforms the way you use your device. Typing on a physical keyboard is more convenient and faster than typing on a touch screen. With the help of this guide, you can easily connect your keyboard to your iPad and enjoy a better typing experience.