How to Close Apps On Your Apple TV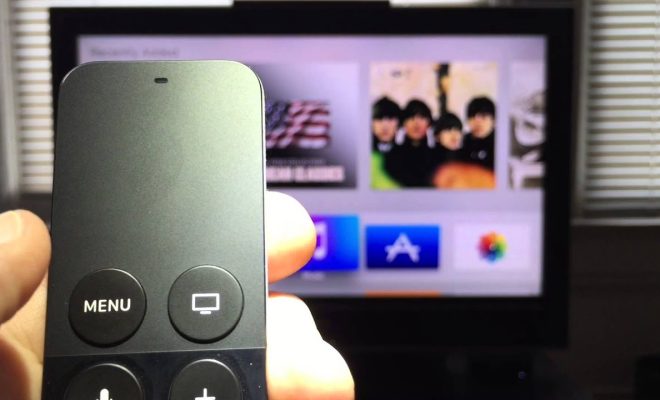 The Apple TV is a great way to stream movies and TV shows onto your television, and with the latest updates, it's become more user-friendly. However, like any device, apps on the Apple TV can sometimes freeze or become unresponsive. Knowing how to close apps on your Apple TV is an essential skill that every Apple TV user should have.
Here are the steps you need to follow in order to close apps on your Apple TV:
1. Press the Home button on your Apple TV remote. This will take you back to the home screen.
2. Using the touchpad on your remote, swipe left or right until you highlight the app you want to close.
3. Once you have selected the app, swipe up on the touchpad to close it.
4. If the app doesn't close, press and hold the Home button on your remote until the app quits.
5. Repeat the process for every app you want to close.
It is essential to note that closing apps does not delete them from your Apple TV; it merely quits them. You can reopen them later by choosing the app from the home screen.
Closing apps is also beneficial for your Apple TV's performance. If you have too many apps open at once, it can slow down your device and cause other issues. By closing apps regularly, you'll free up resources and improve performance.
In summary, closing apps on your Apple TV is simple and essential for your device's performance. By following the steps listed above, you can quickly and easily close apps that are unresponsive or not functioning correctly. After closing these apps, you can enjoy a better streaming experience on your Apple TV.