How to Check If Your Webcam Was Hacked: Things You Need to Do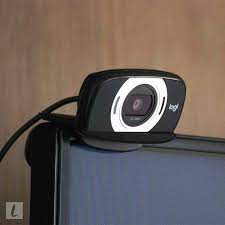 With the rise in remote work and online communication, webcams have become a crucial tool for many people. However, with this comes the risk of webcam hacking. The idea of someone spying on you or accessing your webcam without your knowledge is frightening, but there are steps you can take to protect yourself. Here are some things you can do to check if your webcam has been hacked.
1. Check your recent activity:
One of the first things you should do is to review your recent webcam activity. If you find any strange or suspicious activity, such as your webcam turning on without you initiating it or it moving on its own, there is a chance that your webcam has been hacked.
2. Check your computer for malware:
Malware, such as viruses or spyware, can be used to access your webcam remotely. Make sure you have installed an anti-virus software and run a full system scan to detect any malware on your computer.
3. Check your webcam's LED light:
Most webcams have a small LED light that indicates when it is in use. If your webcam's LED light turns on even though you're not using it, it could be a sign that someone has hacked your webcam.
4. Check your webcam's settings:
Hackers can access your webcam by changing its settings. Check your webcam's settings to see if there have been any recent changes. If you notice any unusual settings, such as a lower video quality or a different frame rate, it could indicate that someone has tampered with your webcam.
5. Cover your webcam:
A simple way to prevent webcam hacking is to cover your webcam with a sticker or a piece of tape when you're not using it. This will prevent hackers from seeing or recording anything through your webcam.
6. Use a trusted video conferencing app:
When using video conferencing apps, make sure you only use trusted and reputable ones. Some video conferencing apps may have vulnerabilities that can be exploited by hackers.
7. Change your passwords:
Hackers may gain access to your webcam through your accounts, such as your email or social media accounts. Make sure you use strong passwords and change them regularly to prevent hackers from gaining access.
In conclusion, protecting yourself from webcam hacking requires vigilance and taking the necessary steps to secure your webcam and computer. By following the tips above, you can ensure that your webcam is not compromised and your privacy is protected