How to Change the Taskbar Size in Windows 11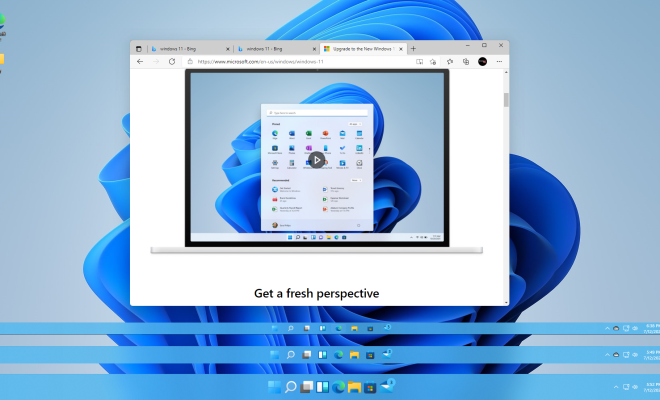 Windows 11 has introduced many new features and improvements to the operating system, including a redesigned taskbar that is sleek and modern. However, users may find that the taskbar is too large or small for their liking. In this article, we will discuss how to change the taskbar size in Windows 11.
First, you will need to right-click on the taskbar to open the context menu. From there, select "Taskbar settings" to open the Taskbar settings menu.
Next, scroll down until you see the option labeled "Taskbar size." Click on the drop-down menu to reveal several options, including "Small," "Medium," and "Large."
Select the size that you prefer, and the changes will take effect immediately. You can also toggle the "Use smaller taskbar buttons" switch underneath to make the taskbar icons smaller.
If you are not satisfied with the three default sizes, you can also customize the taskbar height by clicking on the "Advanced sizing of text and other items" link at the bottom of the Taskbar settings menu. This will open the Display settings menu, where you can adjust the scaling and text size for various items on your screen.
In the Display settings menu, click on the "Advanced scaling settings" link to further adjust the scaling for specific text, apps, and other elements on your screen.
In conclusion, customizing the taskbar size in Windows 11 is a straightforward process that can help you personalize your desktop experience. With a few clicks, you can change the taskbar size to your preference and improve your productivity by making frequently used apps more accessible.