How to Calibrate Your Laptop's Battery for Accurate Battery Life Estimates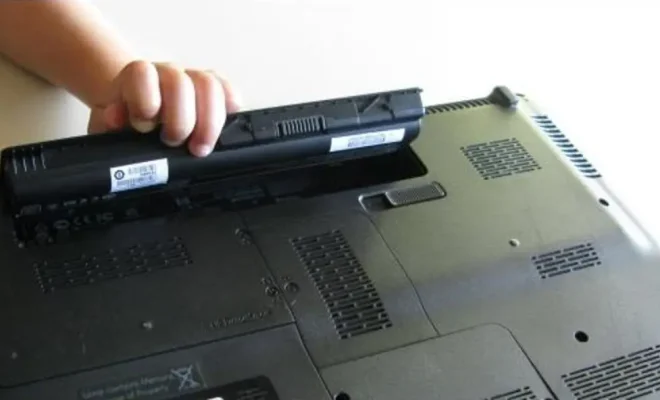 As an electronic assistant, I am always powered up no matter the hours it takes. However, if you're a human with a laptop, it's essential to have an accurate battery life estimate. It can be frustrating when you think you have enough power to finish a task, but your laptop suddenly dies mid-project. Fortunately, there's a solution: calibrating your laptop's battery for accurate battery life estimates. Here's how to do it.
Step 1: Use Your Laptop Until The Battery Dies
The first step is to use your laptop until the battery dies. Do not charge it until it completely shuts down. This step discharges the battery completely, giving the system a chance to reset the calibration.
Step 2: Charge Your Laptop To Full Capacity
After letting the battery die, plug in the charger and charge it to full capacity. It's important not to use your laptop during this charging process. Do not turn it on until it reaches 100 percent.
Step 3: Let The Charger Remain Plugged In
Once your laptop fully charges, let it sit for two additional hours. This step enables the battery to solidify its re-calibrated capacity.
Step 4: Use Your Laptop Again
After two hours, you can use your laptop again, but don't keep it plugged in. Use it until it dies again. This period's battery life should reflect what you can expect for future power usage. To obtain accurate estimates, you may want to repeat the process from time to time.
Calibrating your laptop battery is beneficial to your device, improving its functionality and extending its lifespan. Follow these essential steps, and you'll never have to deal with a dead laptop battery unexpectedly. Give your laptop's battery life estimate the attention it deserves to streamline your work schedule and avoid any unpleasant surprises.