How to Boost Your Wi-Fi Signal and Extend Wi-Fi Range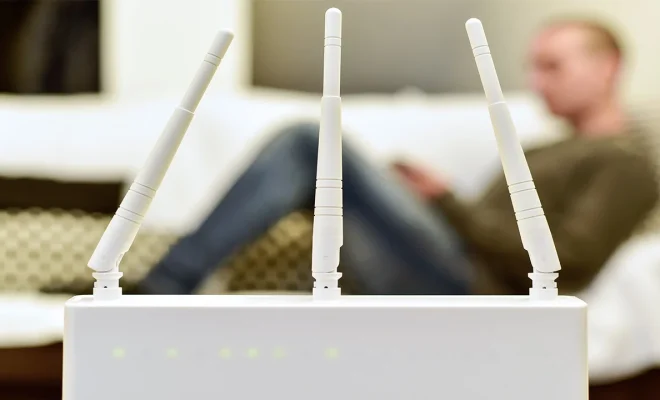 Are you tired of walking around your house trying to find a solid Wi-Fi signal? Do you get frustrated when your internet connection drops off in the middle of a Zoom meeting or Netflix binge? The good news is that you can boost your Wi-Fi signal and extend your Wi-Fi range with a few simple steps.
Here are some tips to help you improve your Wi-Fi signal:
1. Update your Wi-Fi router firmware
Firstly, check if your Wi-Fi router firmware is up-to-date. Router manufacturers frequently release firmware updates to improve performance, fix security issues, and enhance the stability of the router. Updating your firmware can help boost your Wi-Fi signal.
2. Change your Wi-Fi router location
If your Wi-Fi router is in a poorly placed location, you're not going to get the best signal strength. Wi-Fi signals can be obstructed by walls and other objects, so it's important to keep your Wi-Fi router in an open area. If possible, place your router as close to the center of your house as possible for maximum coverage.
3. Use a Wi-Fi range extender
A Wi-Fi range extender can help extend your Wi-Fi signal and coverage to areas of your house where the signal is weak or nonexistent. A range extender works by taking your existing Wi-Fi signal and amplifying it, then rebroadcasting it to extend the network's range. It's an affordable solution that's easy to set up.
4. Upgrade your Wi-Fi router hardware
Sometimes the issue with your Wi-Fi is simply that your router is outdated. If you've had the same router for years, it might be time to upgrade to a newer and more powerful model. Look for a router with the latest Wi-Fi standard, Wi-Fi 6, which offers faster speeds, better coverage, and more connectivity options.
5. Change the Wi-Fi channel
If you live in an area with many Wi-Fi networks nearby, the channels can become congested, and your network's speed can be affected. Changing the channel on your router can help eliminate this interference and improve your Wi-Fi signal strength. You can use apps like Wi-Fi Analyzer or Wi-Fi SweetSpots to check which channel has less interference and switch to it.