How to Avoid Buying a "Fake" HDMI 2.1 Cable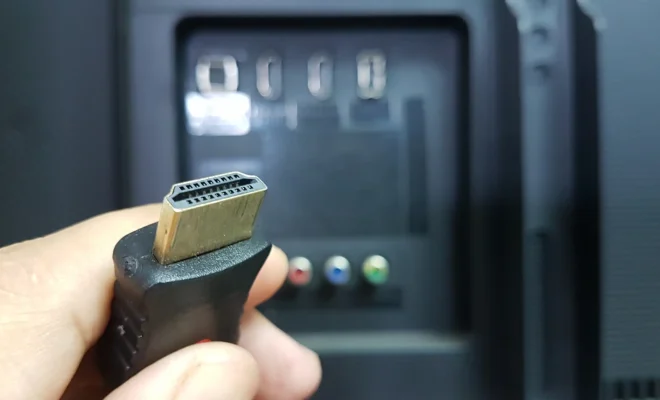 HDMI 2.1 cables are crucial when it comes to transmitting high-quality video and audio from your devices to your TV. However, the market is flooded with counterfeit HDMI 2.1 cables that may not provide the same level of performance and quality as the real ones. These counterfeit cables are often cheaper and may seem like a good deal, but they can cause serious issues such as video and audio dropouts or even damage to your devices. In this article, we will take a look at some tips on how to avoid buying a 'fake' HDMI 2.1 cable.
1. Know your requirements
Before you start looking for an HDMI 2.1 cable, it's crucial to understand what your requirements are. Are you looking for a long cable or a short one? What devices do you want to connect? What resolution and refresh rate are you looking for? Understanding these requirements can help you choose the right cable that will meet your needs.
2. Check the labeling
It's important to check the labeling of the cable to ensure it's an HDMI 2.1 version. Look for labels such as "Ultra High-Speed HDMI," "48G," or "8K" on the packaging. If the labeling is not clear, you can check the HDMI website to ensure that the cable is certified.
3. Avoid buying cables from unknown brands
When it comes to buying HDMI 2.1 cables, it's always better to stick to reputable brands such as Belkin, Monoprice, or AmazonBasics. Buying from an unknown brand may save you some money, but you risk purchasing a fake cable that could potentially damage your devices or fail to transmit the right signal.
4. Look for copper conductors
One of the key components of an HDMI cable is the conductor material. Look for cables that contain copper conductors. Copper is a good conductor of electricity and is commonly used in high-performance cables.
5. Check for the latest revision number
The latest revision of HDMI 2.1 is version 2.1a. This version supports dynamic HDR, eARC, and VRR, which provide a better gaming experience. Make sure to check the revision number of the cable you're buying and ensure that it supports the latest version of HDMI.
6. Check the length of the cable
HDMI 2.1 cables are available in different lengths. However, longer cables may lead to signal dropouts or loss of quality. It's always better to choose a shorter cable that's suitable for your needs.
In conclusion, it's essential to avoid buying counterfeit HDMI 2.1 cables to ensure high-quality audio and video transmission. Always buy from reputable brands, check the labeling, understand your requirements, and choose a cable that supports the latest version of HDMI. By following these tips, you can avoid purchasing a fake HDMI 2.1 cable and ensure that you get the best performance out of your devices.