How to Add Pictures to TikTok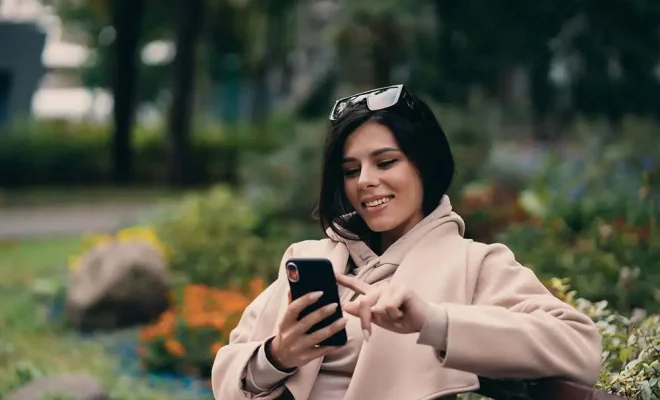 TikTok is one of the most popular social media platforms around today. It's an entertaining and engaging app, where users can create short videos and share them with the world. One of the best things about TikTok is that there are so many ways to customize your videos, including by adding pictures. In this article, we'll walk you through the steps on how to add pictures to TikTok.
Step 1: Open TikTok
Firstly, you need to open TikTok on your device. If you don't have TikTok app on your device, go to your app store, and download it. Once you have downloaded the app, log in to your account or create a new one if you don't have one already.
Step 2: Create a New Video
Creating a new video on TikTok is easy. Simply tap on the "+" sign at the bottom of the screen to start creating a new video. You'll be taken to the camera screen where you'll see different options such as Filters, Speed, Effects, and more.
Step 3: Choose a Picture
To add a picture to your TikTok video, tap on the 'Upload' icon. The icon looks like a picture of a photo on your phone. Once you click on the icon, you'll be taken to your phone's gallery. There, you can choose a photo from your camera roll that you want to upload onto TikTok.
Step 4: Add the Picture to the Video
Once you have selected your photo, you'll be taken back to TikTok's editing screen. At the bottom of the screen, you'll see a thumbnail of the photo you just uploaded. Tap the photo, and it will be added to your video.
Step 5: Edit the Picture
You can customize the photo you just added to your TikTok video. Some of the options include zooming in or out, changing the photo's placement, rotating the photo, and more. You can change the photo's duration on the screen by dragging its edges to suit your video.
Step 6: Add Music, Voiceover, or Effects
Once you're done editing the photo, you can add music, a voiceover, or effects to your video. Simply tap on the 'Music' or 'Sounds' icons on the bottom right of your screen, and you can choose from TikTok's vast library of soundtracks. You can also use the 'Effects' icon to add filters, transitions and more fancy features that can help make your video stand out.
Step 7: Save and Share to Your TikTok Profile
Once you're happy with your finished video, save it by tapping on the 'Save' button at the bottom of the screen. You can now share it with the world by clicking on the 'Upload' icon and the 'Post' button.
Adding pictures to your TikTok videos can bring more depth and vibrancy to your content. Following these simple steps makes it easy to add pictures to your TikTok videos like a pro. Share your creative videos using pictures and open your world to a whole new TikTok experience.