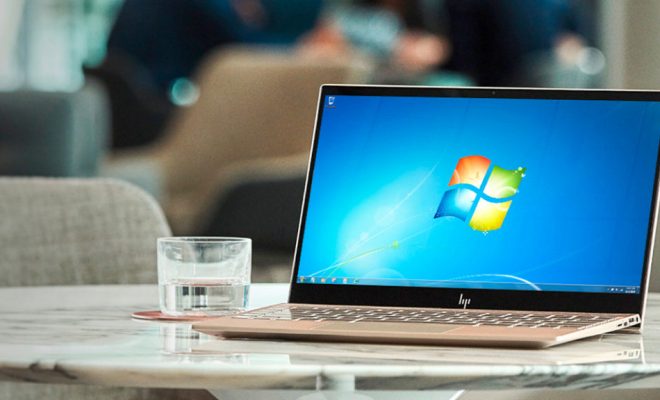 Microsoft Windows 7 was released on October 22, 2009, and quickly became one of the most popular operating systems in history. Windows 7 was designed to improve upon its predecessor, Windows Vista, and to provide a more streamlined user experience. In this article, we'll take a look at the features of Windows 7 that made it so popular and why it was such a successful operating system.
User Interface
One of the biggest improvements in Windows 7 was the user interface. The Aero desktop, which had first been introduced in Windows Vista, was further refined in Windows 7. The new Aero interface had a sleek, streamlined look that made it easy to manage and customize your desktop.
Another significant improvement was the taskbar. The taskbar was redesigned to allow users to pin their favorite programs and apps for easy access. This made it much easier to switch between programs and apps without having to navigate the Start menu.
Speed and Performance
Windows 7 was faster and more efficient than its predecessor, Windows Vista. It was designed with improved memory management, which meant that it could run faster on computers with less RAM. Windows 7 also had a faster startup time than Vista, which was a welcome improvement for many users.
Compatibility
Windows 7 was designed to be compatible with a wide range of software and hardware. Many programs that didn't work well with Vista were able to run smoothly on Windows 7. Additionally, many hardware drivers that were not available for Vista were available for Windows 7.
Security
Windows 7 was designed with improved security features. It included an improved firewall, automatic updates, and Windows Defender, a program that protected against malware and spyware. Additionally, Internet Explorer 8, which was included with Windows 7, provided extra security features, such as SmartScreen, which protected against phishing websites.
Conclusion
Overall, Windows 7 was a very successful operating system that addressed many of the issues that users had experienced with Windows Vista. It was faster, more efficient, more secure, and more compatible than Vista. Its user interface was also improved, making it easier for users to navigate and customize their desktops. While it has been replaced by newer versions of Windows, Windows 7 continues to have a dedicated following of users who appreciate its stability and reliability.