How to Add Bluetooth Functionality to Non-Bluetooth Devices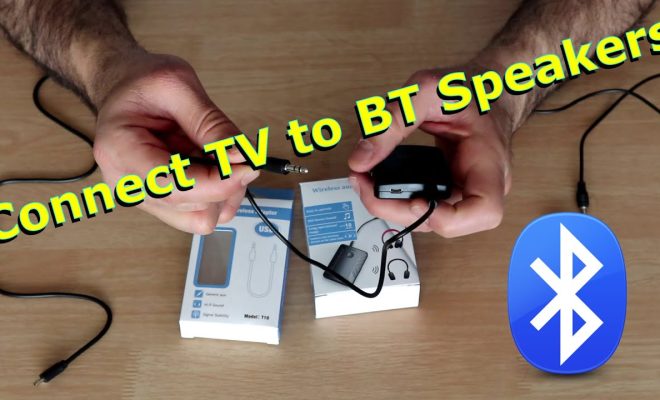 In today's day and age, it's no secret that Bluetooth has become an essential feature in most electronic devices. You can connect your smartphone to your wireless headphones, your fitness tracker to your smartwatch, or stream music from your computer to your wireless speaker – all via Bluetooth. However, what if you have non-Bluetooth devices and wish to use them wirelessly with your smart devices? Here's how to add Bluetooth functionality to non-Bluetooth devices.
1. Bluetooth Transmitter: The easiest way to add Bluetooth functionality to non-Bluetooth devices is by using a Bluetooth transmitter. A Bluetooth transmitter is a small device that plugs into a non-Bluetooth device's audio output port (such as a 3.5mm headphone jack or RCA ports). It then streams the audio wirelessly to a Bluetooth-enabled device such as a smartphone or a Bluetooth speaker.
2. Bluetooth Adapter: Another way to add Bluetooth to a non-Bluetooth device is by using a Bluetooth adapter. A Bluetooth adapter is a small device that plugs into a USB port on a non-Bluetooth device such as a laptop, desktop, or even a TV. Once plugged in, it allows the device to connect to Bluetooth-enabled devices such as headphones, speakers, or smartphones.
3. Bluetooth (Wireless) Headphones: If you have a device that only has a wired headphone jack, such as an older iPod or MP3 player, you can still use Bluetooth headphones for wireless listening. There are many Bluetooth headphones available in a variety of sizes and styles. You can simply pair these headphones with your non-Bluetooth device, and you'll have wireless listening capabilities.
4. Bluetooth Speakers: Similarly, if you have a non-Bluetooth stereo system or speaker, you can add Bluetooth functionality by purchasing a Bluetooth receiver kit. These kits come with a Bluetooth receiver that plugs into the stereo system's audio input and allows you to stream music wirelessly from your smartphone or other Bluetooth-enabled devices.
In conclusion, adding Bluetooth functionality to non-Bluetooth devices is easy and affordable. You can use Bluetooth transmitters, adapters, headphones, speakers, or receiver kits, depending on your device's requirements. By following these methods, you can enjoy wireless streaming and listening without having to replace your old devices.