How the Nintendo 3DS Stacks Up Against the DS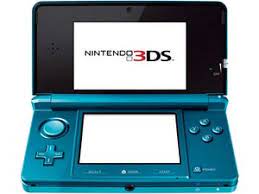 As a newer and more advanced portable gaming console, the Nintendo 3DS has raised the bar for handheld gaming. But how does it stack up against its predecessor, the Nintendo DS?
First of all, the most obvious difference between the two consoles is the 3DS's 3D capability. The 3D effect adds a whole new level of immersion to the gaming experience, but it's important to note that it's not the only feature that sets the 3DS apart from the DS. The 3DS also has better graphics, improved controls, and more advanced features such as StreetPass and SpotPass.
In terms of design, the 3DS is slightly larger and heavier than the DS, but it has a more streamlined appearance with a curved, ergonomic design. The 3DS also features dual screens like the DS, but the top screen is now larger and has a higher resolution.
One major upgrade in the 3DS is the addition of a Circle Pad, which provides more precise control than the DS's D-pad. This is especially beneficial for games that require precise movement, such as platformers and action games. The 3DS also has motion and gyro sensors, which allows for more interactive gameplay in certain games such as Nintendogs + Cats.
Another key difference between the two consoles is the availability of online features. While the DS had some basic online capabilities, the 3DS takes online gaming to a whole new level. With online multiplayer, online storefronts for purchasing games and DLC, and downloadable demos, the 3DS offers a much more robust online experience.
Perhaps one of the most underrated features of the 3DS is StreetPass. This allows 3DS consoles to automatically exchange game data with other nearby consoles, even when they're in sleep mode. This adds a new layer of social interaction to gaming, as players can share data and progress with other players they cross paths with.
Overall, the Nintendo 3DS is a significant upgrade over the DS. With improved graphics, a more ergonomic design, better controls, and advanced features like StreetPass and SpotPass, it's easy to see why the 3DS has become a beloved handheld console. While the DS holds a special place in the hearts of many gamers, the 3DS truly takes handheld gaming to the next level.