How The Last of Us Part I (Remake) Is Different From Its Remastered Version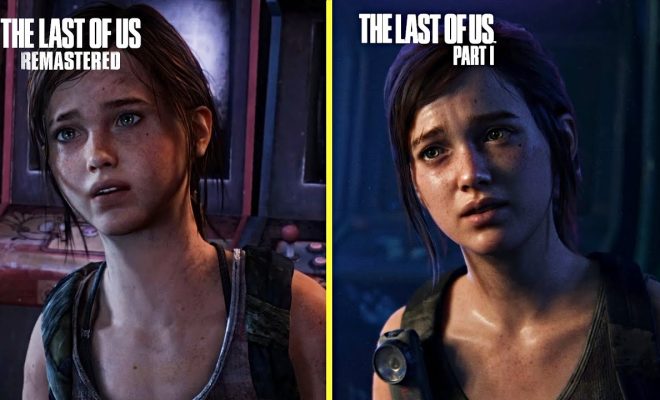 The Last of Us Part I is an iconic video game that many players hold dear to their hearts. The game has been remastered and now, it's being remade yet again. In this article, we'll take a look at the key differences between The Last of Us Part I (Remake) and its remastered version.
Graphics
One of the most noticeable differences in The Last of Us Part I (Remake) is the updated graphics. The original game was released in 2013, and while it looked stunning at the time, technology has advanced significantly since then. The Remake boasts updated character models, improved lighting, and more detailed environments, making the game look even better than the Remastered version.
Gameplay
The original version of The Last of Us Part I had some clunky gameplay mechanics that were improved upon in the Remastered version. However, the Remake takes things to the next level. The gameplay has been entirely overhauled, with mechanics like aiming, movement, and stealth being reworked to make the game feel smoother and more intuitive. Additionally, the AI has been improved, resulting in more realistic enemy behavior and better companion AI.
Story
The story of The Last of Us Part I is one of the main reasons why so many players fell in love with the game. The Remastered version of the game didn't alter the story in any significant way, but the Remake promises to expand upon it. The game's developer, Naughty Dog, has already confirmed that some new story content will be added to the Remake, so players can expect to dive even deeper into the world and characters of The Last of Us.