How Many Users Is Facebook Actually Losing?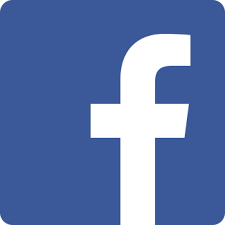 Facebook, the largest social media platform in the world, has been facing multiple controversies over the years. From allegations of the misuse of users' data for political campaigns to the spread of fake news and hate speech, the company has been under intense scrutiny from governments, media, and its users. Naturally, such controversies take a toll on the number of Facebook's active users, but just how many users are leaving the platform?
According to a recent report by Edison Research, 15 million users in the United States have left Facebook since 2017. That's a drop of 6% in total users in just two years. The report also found that Facebook's user base is getting older, with younger demographics favoring other social media platforms, such as Instagram, Snapchat, and TikTok.
But Facebook's problem is not just limited to the United States. In Europe, the company has been facing backlash over its data policies and has been fined by regulators for violating privacy laws. In 2018, the General Data Protection Regulation (GDPR) came into effect, which gave users more control over their personal data to protect them from being exploited by tech companies. As a result, users in Europe have been increasingly cautious about sharing their personal information on Facebook, which has led to a decline in active users.
Another factor that's contributing to Facebook's decline is the rise of digital well-being and mental health awareness. People are becoming more conscious of the amount of time they spend on social media and its impact on their well-being. Many users have deleted their Facebook accounts because they feel it's an unnecessary distraction or because they're concerned about their privacy and mental health.
Despite these declines, Facebook still has a massive user base of 1.8 billion daily active users worldwide. The company's revenue and profits have been growing continuously, primarily due to the ads it displays on the platform. However, the decline in active users is a warning sign for Facebook that it needs to address the concerns of its users if it wants to remain relevant in the future.
In conclusion, Facebook is losing users, primarily due to controversies around data misuse, privacy, and mental health concerns. While the decline in active users is significant, Facebook still has a massive user base, and its revenue continues to grow. But the platform must acknowledge the concerns of its users and take steps to address them if it wants to reverse the downward trend in user numbers in the long run.