How Impact Investing Advances Edtech Innovations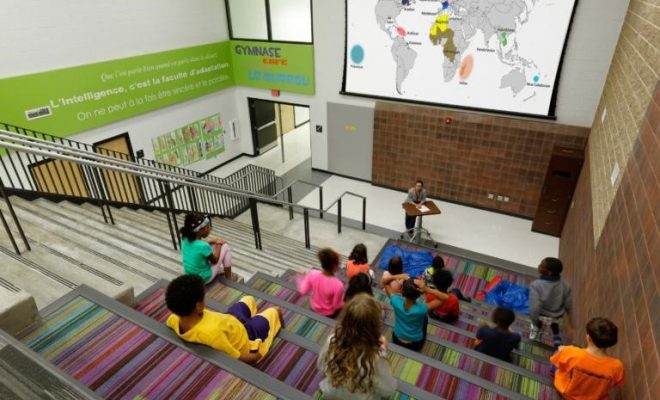 Investing and innovating in edtech is about more than the money. Conscientious edtech innovators want to know that they're also making a difference, not just now, but in the future. So do the investors funding the innovations.
That's why innovators and investors have turned to impact investing. Impact investing, which is conscientious funding to solve environmental and social problems, has attracted investors and philanthropists seeking to change the world. Because consumers are more concerned about sustainability than ever, the potential for profit is enormous.
Impact investment in education
Not surprisingly, education remains one of the more appealing impact investment opportunities.
Overcrowded schools with limited funding have to make do with inadequate or even non-existent resources. The traditional bell schedule forces students to attend class at the convenience of the school rather than the convenience of the family. Teachers find themselves burdened with too much do and too little time to do it in.
For successful impact investment in education, measurement is critical for determining success, but this measurement can be simplified in three criteria:
· Metrics must be simple, easy to state and measurable;
· Measurement receivables cannot exceed the payables; and
· There must be a partner in the trenches who will help initiatives take root.
Investors in edtech innovation are looking not only for a profit but also a way to make positive, sustainable change endure.
Overcoming the obstacles
Innovating in the edtech industry can be overwhelming because there's so much work to be done. There are ways to share the workload, keep the process simple, and have a far-reaching effect on best practices in education.
Create a team.
It's not enough to make it rain; innovation in education requires more than money. Savvy innovators recognize the need for a diverse team consisting of investors, advisors, and those who will help with infrastructure development. The reason for this diversity is to be able to address multiple viewpoints.
Look for scale.
Re-inventing the wheel with each new iteration or deployment site will slow you down. Instead, how will you scale your edtech innovation to meet growing demand locally and globally? Your answer to this question will determine future profitability and sustainability.
Know your market.
If you want to under the daily pain points teachers go through, visit a school in your neighborhood. Better yet, volunteer to teach by spending a day in a teacher's shoes — not twenty minutes a few hours. Spend the whole day with the teacher, from cafeteria duty before school to bus duty at the end of the day. Shadow the teacher through classes, lunch, planning, everything. Do this one thing, and you will better understand the need for innovation and impact investment.
It may be the best 12-hour-day of your life. It will certainly change your understanding of what educators need most.
Impact investing drives edtech solutions
Because edtech investors want to create a legacy of sustainable change that produces desirable outcomes, it's time for edtech innovators to take notice of not only how but also why they are developing edtech solutions for their chosen sector.