How Do Wi-Fi Extenders Work?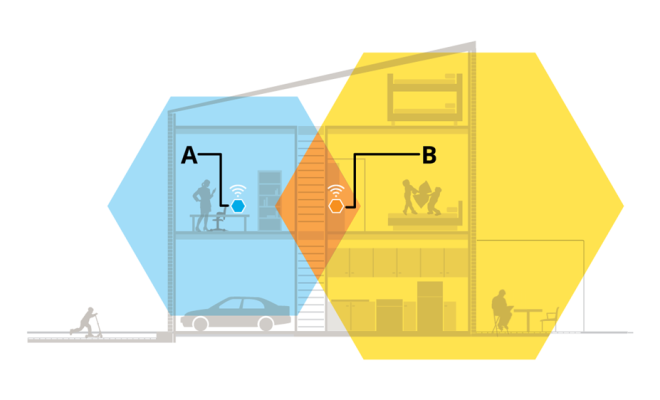 Wi-Fi extenders are essential for people who have large homes and struggle with low signal strength in certain areas of their home. It is one of the best ways to amplify the wireless signal and improve the coverage of your wireless network. There are two types of Wi-Fi extenders—stand-alone or mesh extenders—each working differently, but the basic principle remains the same.
Firstly, it is important to understand how Wi-Fi works. Wi-Fi (Wireless Fidelity) uses radio waves to allow communication between devices such as phones, laptops and tablets. A wireless router sends and receives signals via these radio waves. However, there are certain factors like walls, distance, and obstacles that weaken the wireless signal, making it less effective in some parts of your home.
A Wi-Fi extender increases the distance that your wireless signals can travel by amplifying your existing signal, extending the reach of your network, and improving the coverage. In other words, it boosts the Wi-Fi signal by enhancing radio waves, improving the speed, and enlarging the range of coverage.
The stand-alone Wi-Fi extender has two antennas, one for sending signals to your router and one for receiving and broadcasting the signals to your devices. It connects wirelessly to your existing router and takes that signal and amplifies it, making it stronger so that it can reach farther. To use it, plug in the device at an outlet in a room with poor Wi-Fi coverage, then connect to the device's own Wi-Fi network.
The mesh-based Wi-Fi extender or Whole Home Wi-Fi system is a bit more advanced. Rather than just amplifying signals, it creates a wireless mesh network by deploying multiple access points throughout your home. This type of system uses a series of interconnected wireless devices that work together to spread the signal and build a reliable network. Each access point enhances coverage, and they communicate with each other in order to provide seamless coverage throughout your home or office space.
The mesh system is smart, with features like automatic device-switching that enables you to keep moving from one access point to the other without losing connectivity. They also offer advanced controls and the ability to manage other devices connected to the network. They are ideal for large homes or spaces with multiple stories and walls that limit connectivity.
In conclusion, Wi-Fi extenders make it easier to expand your existing wireless network coverage, enhance signal strength, and improve Internet speed, which means you can stream videos, play games and get work done without worrying about lost or weak connections in your home or office. Whether you choose a stand-alone Wi-Fi extender or a mesh system, you'll enjoy better Wi-Fi coverage and more reliable connectivity, ensuring that you stay connected wherever you are.