Use Private Browsing Mode in Opera for Desktop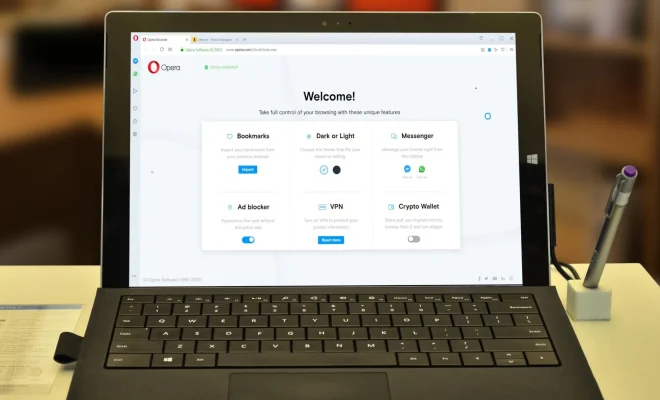 While browsing the web, there may be times when you want to keep your online activities private. Luckily, the Opera browser for Desktop offers a private browsing mode that can help you do just that.
Private browsing mode is a setting in which the browser doesn't save any information about the pages you visit. This makes it a useful tool for anyone who's using a shared computer or wants to keep their browsing history private.
To use private browsing mode in Opera for Desktop, follow these steps:
1. Open your Opera browser.
2. Look for the "Menu" button at the top left corner of your screen, and click on it.
3. From the drop-down menu, select "New Private Window" or press "Ctrl+Shift+N" on your keyboard.
4. A new private browsing window will open, and a purple mask icon will be displayed on the left side of the address bar to indicate that you're in private mode.
5. Browse the web as you normally would. Any web pages you visit or searches you make won't be saved in your browsing history.
6. When you're done with your private browsing session, simply close the private window. Any temporary data, including cookies and temporary files, will be deleted automatically.
Note that while private browsing mode prevents your browsing history from being saved, it doesn't keep your online activities completely anonymous. Your internet service provider, employer, or any other entity that monitors your internet activities can still see the sites you visit and the files you download.
In addition, private browsing mode doesn't protect you from malware or phishing attacks, so it's important to still use caution when browsing the web.
In conclusion, private browsing mode in Opera for Desktop provides an easy and convenient way to keep your online activities private. Just remember that it's not a foolproof method of staying anonymous online, and always exercise caution when browsing the web.