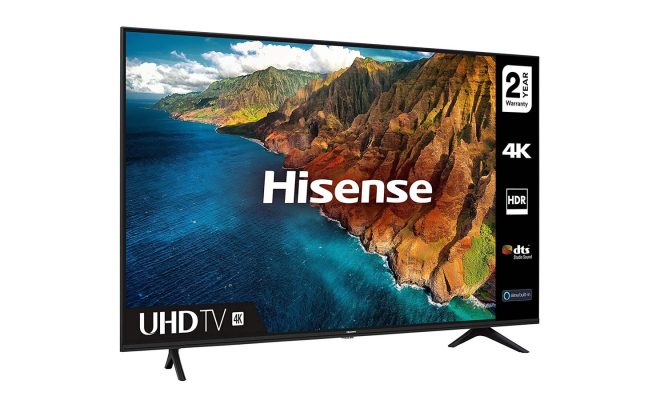 Hisense has established itself as a major player in the global television market, offering affordable smart TVs that deliver impressive performance and features. This article aims to provide an in-depth review of Hisense TVs, assessing their value proposition for consumers and highlighting their defining characteristics.
Key Features and Performance:
1. Picture Quality:
Hisense TVs offer great picture quality for their price. Most models come equipped with 4K Ultra HD resolution, providing crisp and clear images. The company's proprietary Ultra Smooth Motion technology ensures smooth motion during fast-paced scenes, making the viewing experience enjoyable for action movies and sports.
2. HDR Support:
High Dynamic Range (HDR) support is now standard in most Hisense TVs. This feature enhances the color gamut and contrast ratio, resulting in more lifelike images. Hisense supports popular HDR formats such as HDR10, Dolby Vision, and HLG, offering compatibility with a wide range of content.
3. Smart TV Functions:
Hisense's integrated VIDAA U Smart TV operating system offers easy access to popular streaming services like Netflix, Amazon Prime Video, YouTube, and Hulu, among others. Voice control through Amazon Alexa or Google Assistant integration allows users to effortlessly control their TV.
4. Sound Quality:
Most Hisense TVs come with built-in stereo speakers that provide decent audio output for the average user. For those seeking enhanced sound quality to match the impressive visuals, it's recommended to invest in a separate soundbar or home theater system.
Popular Models:
1. Hisense H9G Quantum Series:
The H9G Quantum series is one of the company's flagship models offering premium features at an affordable price point. With ULED technology and Quantum Dot Color, this line delivers stunning picture quality along with a full array local dimming feature for improved contrast levels.
2. Hisense H8G Quantum Series:
Slightly more affordable than the H9G series, the H8G Quantum series still provides amazing performance with its 4K ULED display and Dolby Atmos support. With most of the features present in the higher-end models, the H8G offers exceptional value for money.
3. Hisense A6G Series:
The A6G Series is a budget-friendly and versatile option with 4K Ultra HD resolution, HDR support, and VIDAA U Smart TV functionality. This series is perfect for those who want a decent smart TV without breaking the bank.
Conclusion:
Hisense TVs offer a competitive alternative to major brands in the market by delivering high-quality features and performance at an affordable price range. With their impressive picture quality, diverse HDR support, and user-friendly Smart TV interface, Hisense TVs are a great purchase for those looking for versatile and budget-friendly entertainment in their living room.