Harnessing the Power and Promise of Edtech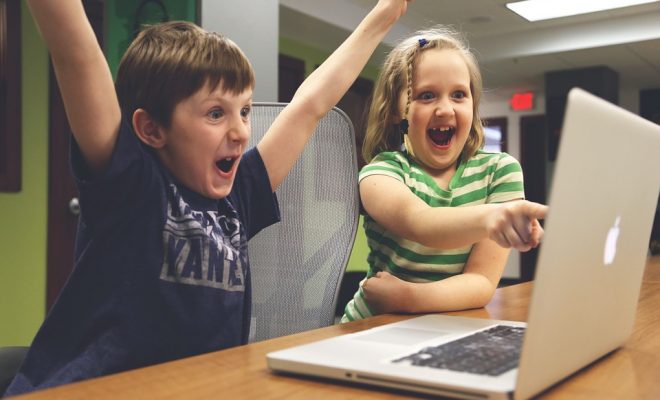 Technology in the classroom is more than just a trend—it offers countless benefits for both students and educators.
Edtech can increase student engagement, foster collaboration, help teachers personalize learning, allow for creativity and gamification, teach students 21st century skills, and more. It also speeds up grading and aids in classroom management, freeing up teachers' time to focus on their students.
With so much power and promise in edtech, it's important to take full advantage. Here's how:
Embrace Innovation
At times, educators aren't confident with their technological savvy and feel uncomfortable trying new types of technology in the classroom. Others don't want to change the way they've always taught.
Try to dismiss these concerns, focusing on the fact that edtech enhances learning. Consider how new tools might help your students learn and achieve, and reach out to colleagues for help if needed. You can also attend trainings or watch tutorial videos online.
Technology might be new or a little intimidating, but embrace it! Your students will be more engaged than ever before, and you'll learn useful skills in the process.
Provide Choice
Personalized learning is one of the most powerful tools you can use in your classroom, and technology makes individualized instruction much easier.
Through technology, students can explore their own interests and demonstrate learning using a variety of methods. For instance, students can write a research paper or argumentative essay on a topic of their choice. They can express learning with a video, infographic, essay, multimedia presentation, or other platform.
With technology, you can also release several assignments at once, allowing students to move through the assignments at their own pace or even in the order that makes the most sense to them.
Build in Accommodations
Granting students the ability to move at their own pace is just one accommodation provided through the use of edtech.
If you deliver content through videos, students can fast forward, pause, and rewind as needed until they grasp the lesson.
You can also give students the opportunity to view instructional materials, like videos or articles, in advance using online learning platforms. This is especially beneficial for struggling students or English Language Learners, who may not be able to grasp concepts as you're teaching.
In addition, technology allows students greater access to visuals and audio, which appeals to diverse learning styles. Struggling readers in particular benefit from audio accompaniment for texts.
Use Data to Inform Instruction
One of the greatest advantages of edtech is that it helps you gather and compile data. Use this data to identify at-risk students and note student strengths and weaknesses.
If you notice that many students struggle with a particular topic, you know that you should take time to reteach it. On the other hand, if only a few students are having difficulty, you might want to pull them aside or strategically group them together for additional practice.
Taking action based on data ensures that no student "falls through the cracks." You'll also empower your students and close learning gaps.
Conclusion
Technology has enormous potential to enhance your instruction. Harnessing this power and promise begins with embracing the unfamiliar and experimenting with new technology.
Once you've found some favorite tools, take full advantage of edtech by providing student choice, building in accommodations for your students, and using data to inform your instruction.
In no time, you should notice a difference in both student engagement and student achievement.