GoPro Hero 8 Black Review: This Camera Can Change the Way You Shoot Video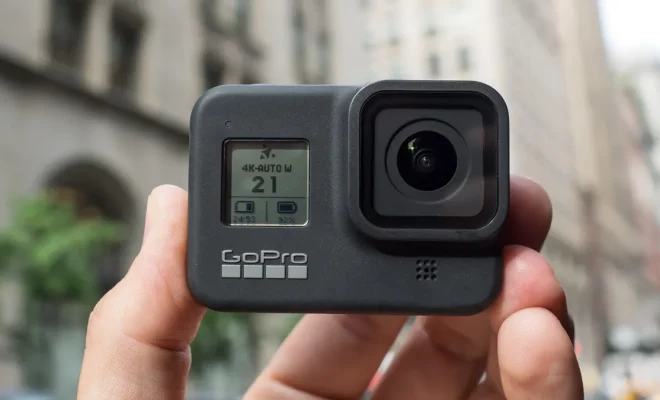 Ever since its inception, the GoPro brand has been synonymous with adventure and capturing breathtaking moments in a compact and rugged form. With their latest innovation – the GoPro Hero 8 Black – they've redefined the action camera game yet again. In this article, we'll dive into what makes the GoPro Hero 8 Black an indispensable tool for your next adventure.
Hardware and Design
The GoPro Hero 8 Black has a slightly tweaked design when compared to its predecessor, featuring a slimmer profile and foldable fingers at the base that makes it easy to swap mounts quickly. This new design helps you get back to recording your adventures with minimal downtime. Additionally, the new side door allows easy access to the battery and SD card, even when mounted.
HyperSmooth 2.0
One of the standout features of the GoPro Hero 8 Black is HyperSmooth 2.0 stabilization technology. HyperSmooth 2.0 builds upon the success of HyperSmooth found in its predecessor but takes it to a whole new level. This impressive upgrade lets users film silky smooth video at all resolutions and frame rates by utilizing horizon leveling within the camera itself.
Capture Presets
GoPro Hero 8 Black comes with customizable presets which allow users to preselect settings for different activities like sports, portraits, or night photography. Users can set up preferred settings once and then simply select a preset when needed for a seamless transition between various situations.
Improved TimeWarp mode
Another fantastic feature inherited from its predecessors is TimeWarp mode; however, with GoPro Hero 8 Black, users now have TimeWarp 2.0 which automatically adjusts speed based on motion, scene detection, and lighting conditions. This means you can move efficiently from point A to B while simultaneously recording videos with varying time-lapse speeds.
Live Streaming and Social Media Integration
Last but not least, the Hero 8 Black enhances your social media experience by enabling live streaming in 1080p with a wide range of platforms like Facebook Live, YouTube, and even Twitch. The integrated GoPro app allows users to control the camera remotely, edit and share content, making it a breeze to showcase your adventures with friends and family.
In conclusion, the GoPro Hero 8 Black continues the legacy of its predecessors while introducing innovative features to the action camera market. With improved stabilization, design upgrades, customizable presets, and an enhanced user experience, it has undoubtedly set a new benchmark. So whether you're shooting sports events, stunning landscapes or simply capturing memories with loved ones – the Hero 8 Black is guaranteed to revolutionize the way you shoot videos.