C by GE Launches Innovative Smart Bulbs and Light Strips Without a Hub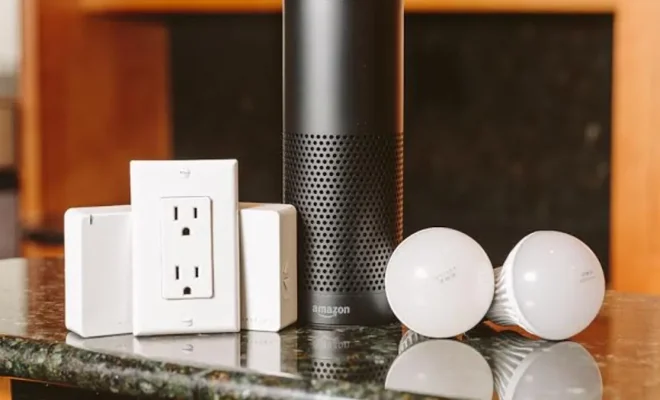 C by GE, a renowned home automation company, has recently announced the rollout of its new lineup of smart bulbs and light strips that do not require a hub. This groundbreaking development marks a significant shift in smart home technology, offering consumers a more user-friendly and accessible experience.
The new series of C by GE products includes a wide variety of smart bulbs in various shapes, sizes, and color temperatures. Additionally, the range features versatile light strips that can be easily installed in different areas of the home to enhance ambiance or improve visibility. Both the smart bulbs and light strips can be controlled without the need for a hub, greatly simplifying setup and usage.
One of the key advantages of C by GE's new smart lighting solutions is their compatibility with popular voice-controlled assistants like Amazon Alexa, Google Assistant, and Apple Siri. Users can easily adjust brightness levels, change colors, create scenes, or manage timers through simple voice commands. This seamless integration with popular digital platforms ensures optimum convenience and accessibility for users.
Furthermore, the absence of a hub means that customers who invest in these cutting-edge smart lighting products will save both time and money on their home automation journey. The easy-to-install lighting solutions eliminate the need to purchase additional hardware or waste valuable energy on devices that serve no purpose other than facilitating communication between gadgets.
The technology behind C by GE's latest innovations is centered around Bluetooth Mesh networking. This allows multiple devices to communicate with each other seamlessly through low-power connections without any delay or loss of signal. As a result, users can expect quick responsiveness and efficient communication between their devices.
In summary, C by GE has revolutionized the smart lighting market with its new range of hub-less bulbs and light strips. These products offer exceptional ease-of-use and compatibility with popular voice-controlled assistants. With its focus on simplifying home automation processes while delivering advanced functionality, C by GE is truly at the forefront of technology in smart home lighting solutions.