Google Nest Hub (2nd gen) Review: More for Your Money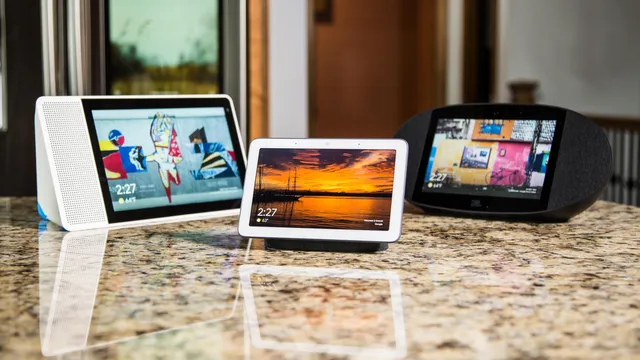 The Google Nest Hub (2nd gen) is an impressive piece of technology, offering users more value for their money than its previous iteration. With a sleek design, upgraded features, and a budget-friendly price point, the Google Nest Hub (2nd gen) is poised to become a staple in many households. In this article, we provide an in-depth review of the device and its functions, discovering whether it's truly worth the investment.
Design and Display:
The Google Nest Hub (2nd gen) sports a minimalist design that complements any room décor while taking up minimal space. The 7-inch touch display provides sharp visuals and smooth navigation, ensuring user satisfaction regardless of the application.
Audio Performance:
Google has also made significant improvements in the audio department. The 2nd gen model boasts 50% more bass than its predecessor, delivering a more powerful and immersive sound experience while streaming music, podcasts, or even making phone calls.
Smart Home Integration:
As expected from any Google product, the Nest Hub (2nd gen) seamlessly integrates with your home's smart devices. It supports control over multiple features such as lights, thermostats, cameras, and more using just your voice. The user-friendly interface helps you easily manage all aspects of your smart home.
Sleep Sensing:
One of the most praised features of the Google Nest Hub (2nd gen) is its ability to analyze sleep patterns using data from built-in radar sensors. The device requires no wearables or direct contact to measure respiration rate and offers personalized sleep recommendations through Sleep Sensing. While this feature is not intended to diagnose medical conditions or replace professional guidance, it can be a helpful tool for those seeking to improve their sleep quality.
Privacy Concerns:
To alleviate privacy concerns raised by critics due to sleep sensing capabilities, Google has designed the Nest Hub (2nd gen) with transparency and control in mind. Users can turn off the microphone, camera, and sleep sensing anytime, with clear indicators showing when they are active.
Price:
Priced at $99.99, the Google Nest Hub (2nd gen) is a budget-friendly device that genuinely offers more for your money. With a range of new features and improvements over the previous model, it proves to be a worthy upgrade or a solid entry point into the world of smart home technology.
Conclusion:
The Google Nest Hub (2nd gen) delivers a compelling package that combines excellent design, upgraded features, easy smart home integration, and groundbreaking sleep sensing capabilities. Users looking for an affordable and versatile smart display should definitely consider this product as it provides excellent value for money.