Don't Have Enough Power Outlets? Here's What You Can Do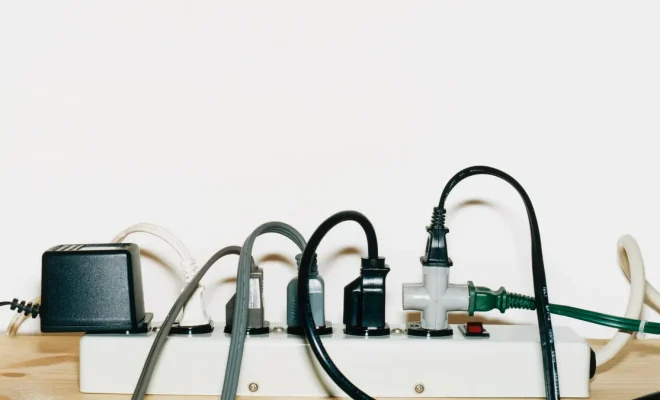 In today's world of countless devices and electronic gadgets, not having enough power outlets can be a common and frustrating issue for many households. With laptops, smartphones, kitchen appliances, and entertainment systems all vying for their turn at the electrical outlet, it can feel like a constant battle to keep everything charged and running. If you find yourself in this power outlet dilemma, worry not. Here are some practical solutions to reclaim your electrical outlet access and effectively manage your devices.
1. Prioritize Your Devices
Take a moment to consider which devices truly need constant access to power outlets and which can be disconnected or charged periodically. Prioritizing your devices will help you make better use of the outlets you do have, giving priority to critical electronics such as routers or home security systems.
2. Use Power Strips Wisely
Power strips are an excellent solution to multiply your power outlets without the need for additional wiring. However, it's important to use them safely and intelligently. Don't overload a single power strip with too many high-energy-consuming devices like computers or large appliances. Always look for power strips that come with surge protection, ensuring that your expensive electronics are protected from dangerous electrical surges or voltage spikes.
3. Invest in USB Charging Stations
Charging stations that utilize USB connections can accommodate multiple devices simultaneously and often come with built-in surge protection. As most smartphones and tablets come with USB charging options, this solution can free up some of your traditional outlets while also providing centralized organization for all of your handheld gadgets.
4. Opt for Long Charging Cables
Long charging cables can help alleviate the problem of limited outlet accessibility by allowing you to move your device further away from the outlet during use or charging. For under-utilized outlets in awkward areas or cordless appliances that only require periodic recharging, stock up on longer cords to ensure you can make the most of your available outlets.
5. Consider Planning a Rewiring Project
If you live in an older home or have more significant accessibility issues, it may be worth considering a more permanent solution to upgrade your electrical system. Consult with a licensed electrician to discuss your specific needs and evaluate the possibility of installing new power outlets or rewiring existing outlets to better suit your lifestyle.
6. Use Timer Switches or Smart Outlets
Investing in timer switches or smart outlets allows you to automate your electronic usage and manage your power consumption more effectively. Schedule when to charge devices, turn appliances on and off, or turn off entertainment systems at designated times to free up outlets.
In conclusion, overcoming the challenge of limited power outlets means taking a strategic and creative approach to managing your devices and making the most of the resources at your disposal. Prioritize your devices, use power strips wisely, and consider investing in charging stations or smart switches to maximize the availability of power and keep all of your gadgets charged and ready for use.