Free antenna TV is getting an upgrade and it might be in your town already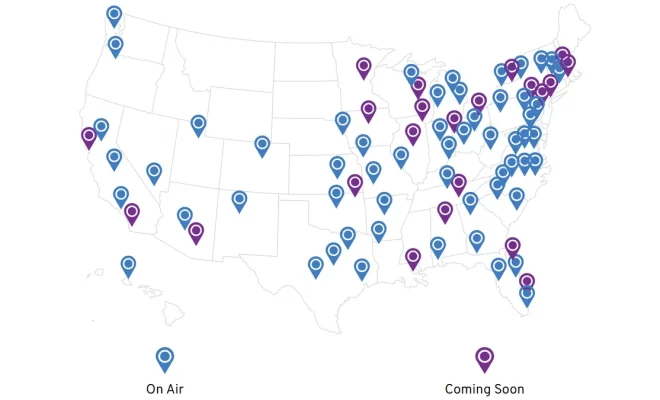 In the era of streaming services, you might be surprised to learn that free over-the-air antenna TV is not only alive and well, but it's also experiencing a significant upgrade. The new broadcast standard, known as ATSC 3.0 or NextGen TV, will revolutionize free antenna TV by improving audio and video quality and increasing the versatility of the platform.
ATSC 3.0: The Next Generation of Free Antenna TV
The Advanced Television Systems Committee (ATSC) is responsible for creating industry standards for digital television in America. With ATSC 3.0, the organization aims to provide a more reliable signal with substantially improved picture and sound quality. This new technology will also support higher resolutions like 4K and even 8K.
Moreover, NextGen TV is designed to allow broadcasters to simultaneously send multiple video streams over a single frequency, providing more content choices for viewers without requiring additional bandwidth.
Already Rolling Out Across the Nation
The rollout of this advanced broadcast technology has already begun in select cities throughout the United States. Major markets like Phoenix, Nashville, and Salt Lake City have already embraced NextGen TV. Broadcasters are continuously working to bring this upgraded service to more regions across the country.
One of the major selling points of ATSC 3.0 is its compatibility with mobile devices as it opens doors for a seamless watching experience regardless of your location. This improvement will enable you to watch live local news or your favorite shows without an internet connection on your phone or tablet.
How to Get NextGen TV
To receive NextGen TV broadcasts in your area, you'll need a compatible television or an external ATSC 3.0 tuner connected to your existing television set. As the rollout continues across the country, more devices supporting this technology will be available in the market.
It is crucial to check if your local broadcasters are providing ATSC 3.0 broadcasts before making any equipment purchases. You can do this by visiting their websites or contacting them directly for updates on their transition process.
The Future of Free Antenna TV
As more broadcasters adopt and expand the ATSC 3.0 standard, the possibilities for content improvements become even more substantial. Interactive capabilities, like personalized and location-based content, could soon become a reality for free antenna TV users. This technology also has the potential to support emergency alerts with enriched information, such as evacuation maps and precise weather warnings.
In conclusion, the upgrade to ATSC 3.0 is set to bring a new era of television consumption: richer content, better visuals, and an enhanced watching experience that could compete with paid streaming services. So, keep an eye out for NextGen TV in your neck of the woods – it might just be available sooner than you think!