AI in Fitness: Could Your Future Workout Buddy Be a Robot?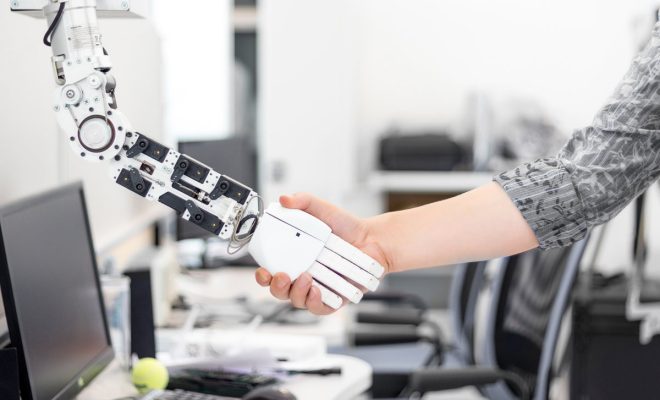 Technological advancements such as artificial intelligence has been making waves in various sectors, right from healthcare to education, and fitness is no exception. In an era where personal wellness has taken center stage, the incorporation of AI into fitness regimes could potentially be revolutionary, and we might soon have our very own robot workout buddies!
Artificial Intelligence (AI) is a form of advanced technology that enables systems to mimic human intelligence. When used in fitness, it revolutionizes workouts by simulating the roles of personal trainers, gym buddies or physiotherapists.
AI in Fitness – Personalized Workouts
The most significant advantage of AI in fitness is its ability to personalize workouts based on each individual's distinct needs and goals. It employs data on an individual's lifestyle, preferences, and health condition to curate a custom workout plan that is not only efficient but also enjoyable. Furthermore, it continuously learns from feedback and reactions to further adapt workouts, making your exercise routine dynamic and engaging like never before.
Making Workouts Safer With AI
When it comes to fitness and training, one common problem continuously lurks around; injuries. Incorrect techniques or overexertion can lead to serious injuries. AI can be instrumental in detecting any faulty movement patterns or undesired variations in heart rate while a person trains. This way, you don't just have a workout partner; you have an alert one who's always looking out for your safety!
Real-time Motivation and Feedback
We all need that extra push while working out at times. AI can provide real-time feedback based on your performance during each set in a workout session. It serves as motivator providing the necessary encouragement when needed just like a gym buddy would.
Building Social Networks
Even with the rise of technology, the social aspect is vital for many individuals on their fitness journey; this too can be revolutionized by AI. Virtual reality-based group workout systems allow individuals to connect socially with their friends or even meet new people who share similar fitness goals.
Bottom-line
With advancing technology, AI has tremendous potential to greatly enhance our wellness
routines. It won't be long before we see AI turning into our personal trainers or gym buddies who're more than just metallic components with coded instructions. They're smart machines that comprehend us better than most humans do at times! So next time you tie up those trainers and pump up some music using your smartwatch think – your trainer could soon be replaced by an ever-observant, always accommodating robot! It's safe to say that the future of fitness involves plenty of exciting innovations just around the corner.