Fitbit vs. Apple Watch: Which Is the Better Fitness Tracker Smartwatch?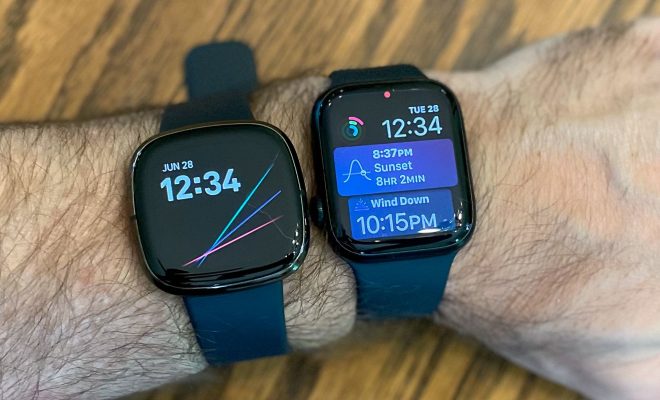 Below are the differences between Fitbit and Apple Watch in terms of their features as fitness tracker smartwatches.

Fitbit and Apple Watch are both popular choices for fitness enthusiasts and health-conscious consumers. However, each smartwatch has its unique features that cater to different user preferences.

Fitbit is designed with fitness tracking in mind. It offers built-in GPS, heart rate monitoring, in-depth sleep analysis, and a range of workout and activity tracking options. Fitbit's app provides detailed insights into your health data and allows for social competition in terms of fitness-related achievements. It also offers a range of models, including the budget-friendly Fitbit Inspire and the advanced Fitbit Sense, with various features such as voice commands and compatible with Google Assistant and Alexa.

On the other hand, Apple Watch is more than just a fitness tracker. It's a smartwatch that offers features such as phone calls, messaging, music streaming, and mobile payment capability. It also has fitness tracking features, including built-in GPS, heart rate monitoring, and workout tracking. However, its sleep tracking is not as sophisticated as Fitbit, and its battery life is shorter due to the additional features used in a day.

Overall, the choice between Fitbit and Apple Watch comes down to personal preferences and priorities. Fitbit is a better option for individuals who prioritize fitness tracking, while the Apple Watch is ideal for those who want a multi-purpose device that offers fitness tracking along with smartphone convenience.