Essential Google Chrome Extensions for Twitch Users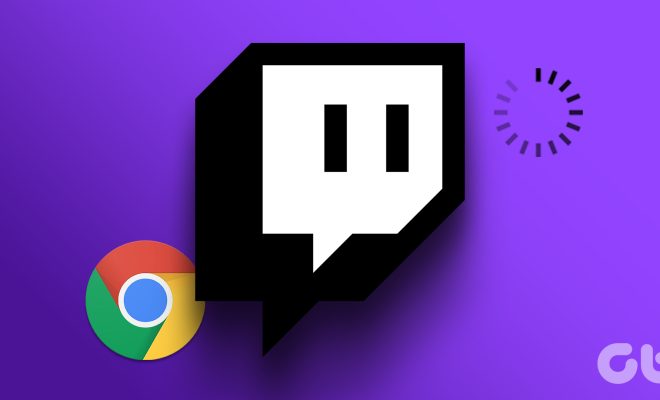 If you're a Twitch user who uses Google Chrome as your main browser, then you're in luck because there are plenty of Chrome extensions out there that can help you enhance your Twitch experience. Here are some essential Chrome extensions that every Twitch user should have installed.
1. BetterTTV – This is a popular extension that enhances your Twitch chat experience by adding a range of features such as custom emotes, chat filters, and the ability to change the appearance of the chat. With BetterTTV, you can make your chat experience a lot more personalized and enjoyable.
2. Twitch Live – This extension is perfect if you want to keep track of your favorite Twitch streamers. With Twitch Live, you'll be notified when a streamer goes live, and you can also see a list of all the currently live streams. You can even set custom notifications for specific streamers.
3. Twitch Now – Similar to Twitch Live, this extension lets you keep track of your favorite Twitch streamers. You'll be able to see when they're live, as well as view a list of all the currently live streams. Twitch Now also lets you view your followed channels, your favorite clips, and your history.
4. FrankerFaceZ – With this extension installed, you'll get access to a range of new emotes for Twitch. You can also customize how these emotes appear, so you can make your Twitch experience truly unique.
5. Twitch Clips – This extension lets you easily create clips from Twitch streams. With just a few clicks, you can create a clip of your favorite moment from a stream, and then share it on social media or with your friends.
6. Twitch Audio Only – If you're on a slow internet connection or just want to listen to Twitch streams without the video, then this extension is perfect for you. It lets you listen to audio-only versions of Twitch streams, so you can still enjoy your favorite content without buffering or lag.
7. Twitch Dashboard – This extension lets you customize your Twitch dashboard by adding or removing modules. You can add modules for followers, chat, and even your own chat commands. This lets you create a dashboard that suits your needs and makes it easier to manage your Twitch account.
In conclusion, these are just a few of the essential Chrome extensions for Twitch users. With these extensions installed, you'll be able to enhance your Twitch experience and make it even more enjoyable. So go ahead and give them a try!