Edtech Podcasting for Teachers and Students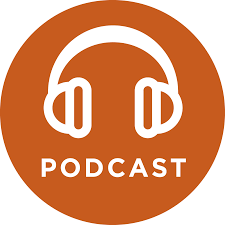 Anyone who ever has taught in a classroom will eventually come to the same conclusion: there's not enough of me to go around! Teachers are trying to deliver quality instruction, repeat directions, and evaluate student achievement.
Educational technology to the rescue!
Teachers and their students benefit from edtech podcasting. So do parents. It's a digital tool that encourages users to create thoughtful content on the go.
Teacher talk and edtech podcasts
Podcasting has been around for 15 years. It's become more than a trend in education circles; it's a mainstay for teachers and students.
More and more teachers are turning to podcasting to help them with instruction. Like these tech-forward educators, you too can create edtech podcasts that help you reach more students. The best part is that they can listen to your streaming words of wisdom as many times as they would like. Here are some of the types of podcasts you can experiment with:
· Flip your classroom by podcasting instruction to your students.
· Remind students of the directions and due dates, especially for larger projects.
· Talk to parents about goals for the current grading period.
· Provide a mini-teach lesson on subjects you know your students will need to review.
· Create a quick training on how to use a gradebook shortcut or other administrative tool.
As you can see, your audience is limited only by your imagination.
Not sure what you could talk about? Try listening to other education podcasts to see what they do. To get an idea of what your colleagues are listening to, check out top education podcasts, including the Edvocate podcast.
An endless amount of available tech tools will have you podcasting like a pro. You can begin with essential apps like Facebook, where all you have to do is share your live video. But if you want something more professional, consider podcasting software like Audacity, GarageBand, or Hindenburg Journalist.
Turn podcasting over to your students
Once you feel comfortable using podcasting tools, it's time to get your students involved in creating their own digital communications.
Children as young as five years old can learn the basics of podcasting. They love to share what they are learning. Podcasting and live-streaming help students share naturally. It's almost like having a one-on-one conversation.
Older students can use edtech podcasting techniques in a variety of ways, including:
· Summarizing lessons
· Developing pre-writing
· Presenting projects
They can share their digital broadcasts with their classmates while building up a considerable learning library of resources and information. Teachers can grade the student-generated podcasts with rubrics that evaluate content as well as the presentation style. It's a win-win activity because you're helping your students to develop the 21st-century skills they need for success beyond their formal education.
A caveat about broadcasting
Keep in mind that you still must protect your student's privacy. Resist the temptation to record student videos and voices unless you have written parent permission.
Even so, you can supplement your classroom instruction and improve student achievement with edtech podcasting.