Edtech Innovations in China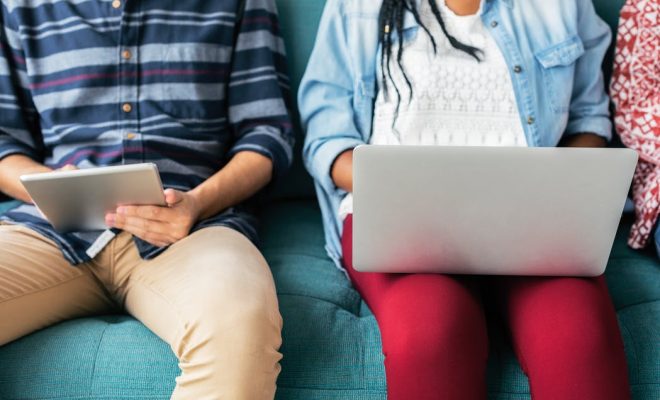 Educational technology companies based in China earned more than $9 billion in the past five years. The top five companies, each valued at over $1 billion, accounted for nearly 20 percent of those earnings. That revenue is the result of the consumer-focused nature of China's educational market.
Though most Chinese students still attend free public schools, Chinese parents spend an average of more than 20 percent of their income on education. Most of that is spent on after-school classes and tutoring. This helps explain the success of TAL Education Group and New Oriental, China's two largest education companies.
Over the past few years, smartphone use has grown to the point where it influences nearly every aspect of users' lives, including education. Also, Chinese parents are eager to accept new educational methods for their children. This is a promising combination for edtech companies that aim to improve educational efficiency, address teacher supply problems, and increase access, while at the same time offering those unique learning experiences that Chinese parents desire.
New Oriental started out by assisting Chinese students with their English skills. Teaching the English language has always been a major component of the Chinese educational market. Knowing English is a must to be able to study abroad. It also helps candidates appear more attractive in a competitive job market. Chinese parents widely believe that it's best for children to learn English at a young age from native-speaking teachers. But it's not easy to find native English-speaking teachers in China.
Besides New Oriental, companies like iTutorgroup and Vipkid connect teachers in the United States and the United Kingdom to Chinese students on a large scale but on a one-on-one basis. The method has quickly become common in China's educational system, used in teaching everything from math and coding to music and piano. But an even larger market than language learning is K-12 supplemental learning. It draws a majority of the available capital investment and is the top source of revenue for both TAL Education Group and New Oriental.
The past five years have shown how technology can dominate this market niche. One innovation is the "question item bank." Based on Chinese students' learning habits, two competing firms each built a data bank that allows students to search for answers to almost any question they encounter at school or in homework. The searches are simple: students can take a picture of a question, and the app will give them the answer. The app can also build individualized recommendations based on the learning behavior data it collects. With a large user base, the question now is how to monetize. The proven method is to offer paid individualized classes and one-on-one online tutoring.
Another company that provides digital K-12 homework solutions used a similar business model but focused on teachers to build its large user base. It used technology like speech recognition to help teachers digitally assign homework, assign grades, and receive analytic reports. With the high frequency of homework, it quickly became one of the most popular educational apps. The teachers' app is free of charge. The company monetized it by offering premium content and online tutoring to parents. What other questions do you have about the utilization of edtech in China?