Edtech in the Classroom: Improving Learning Opportunities for Students with Special Needs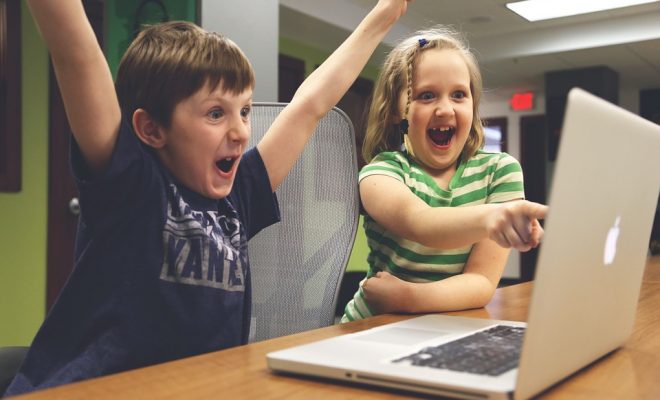 The number of students with special needs is on the rise across the United States, making it increasingly difficult for educators to teach effectively to their entire student body. Did you know that there are approximately 7 million students in the United States with disabilities? Did you know that only 62.7% of students with special needs in the US graduate high school? With the increase of students with special needs in the US and the current trend in education to increase inclusion in the classroom, educators are experiencing difficulties dividing their time and attention equally across their students.
Advances in technology are making it possible for teachers to best assist students with special needs and or limited language skills, to learn alongside the average student. Through the use of computer programs and games and other devices, students with special needs can participate in the same activity as their peers or a slightly altered program based on their specific needs and skill set.
What programs are available and how much do they cost?
Although not every teacher has equal access to materials including expensive technology resources, there are some options that are free or are usually provided by the school district to all their teachers. From the cost of free to thousands of dollars, there are educational programs and devices that enhance learning in the classroom for all learners, and enable special education students to express themselves more completely and to learn more effectively.
Here are just a few options:
Augmentative and Alternative Communication Devices (AAC)- AAC devices enable students who have limited verbal skills to have a voice. Students can select a picture on a screen that speaks for themselves. These programs also allow deaf students to reply to questions through the use of these devices. The cost of AAC devices can range from as little as $180 to as much as $2,100.
MangoMon– MangoMon is free for many educators, and provides interactive reading and mathematics lessons. This program also makes it possible to specialize education plans for each student using the program, and it offers direct parent access for viewing student progress.
Photo Vocabulary– Typically funded through the school, Photo Vocabulary enables students to learn through vocabulary flash cards and audio pronunciation. This program enhances learning opportunity for students with multiple types of disabilities.
Sounding Board- Sounding Board is an app on the iPad which changes a student's iPad into a storyboard This program enables students with a variety of writing disabilities such as Dyslexia, and communication disorders, such as Autism Spectrum Disorders, to develop their message through the use of pictures. This program offers an endless supply of pictures and symbols and helps largely non-verbal students express themselves. *Note: Some schools are now offering iPads to all their students as a way to enhance their curriculum. One iPad per student can cost $500-$950.
VoiceThread – The VoiceThread program functions as a substitute for the traditional way of writing. This free software program records students' voices with the intention of allowing students to narrate their project or task.
TechMatrix – TechMatrix is a program sponsored by the National Center for Technology Innovation, which describes information and details links and resources for a wide variety of subjects for students with special needs.
Limited budget? What are other possibilities?
If your school's budget is limited, try considering using the technology you may already possess in your school. To assist some students, it may be easier than you think. When working with a student with a visual or a fine motor disability, you can use a regular desktop computer that your school already has, and purchase only a large-font keyboard, and or a color-coded keyboard. Also, if a student is experiencing difficulty in pressing computer buttons due to their size, switches are available to serve in place of the "enter key," or of a computer mouse.
Why Use Edtech?
When it comes to teaching in the classroom, technology can serve as an equalizer. Edtech in the classroom is making it increasingly possible to offer equitable learning opportunities to students with special needs. Even if your school may not have sufficient funding to purchase iPads for every student, there are computer games and programs that are available for free on the internet. As technology continues to march humanity through the 21st-century smartphones, iPads, mobile devices, and computer programs that identify speech patterns are just a few of the widely accessible tools that teachers now have access to. Other equipment such as screen reading tools, specialized keyboards, Braille displays, and text-to-speech solutions are additional ways that we can assist all students with all levels of ability to learn and improve their life opportunities.