Easy Steps to a Dual Monitor Setup in Windows 10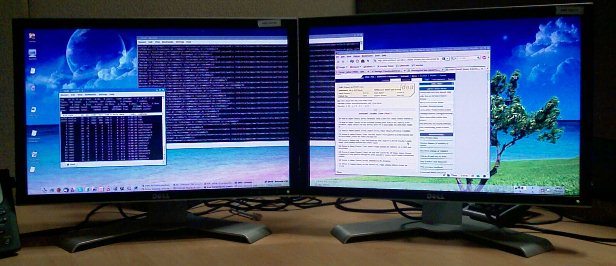 A dual monitor setup can be a great way to increase productivity and make tasks easier. Fortunately, setting up dual monitors in Windows 10 is relatively simple and can be accomplished with just a few easy steps.
Step 1: Check Your Hardware
Before you begin, make sure your computer hardware can support a second monitor. Most modern computers have at least one HDMI or VGA port, which are the two most common types of video connectors. If your computer only has one port, you may need to purchase a video card or a USB to video adapter to connect your second monitor.
Step 2: Connect the Monitors
Once you have the appropriate hardware, connect both monitors to your computer using the appropriate cables. Depending on the devices you are using, you may need to use an adapter or a converter cable.
Step 3: Check Display Settings
After connecting both monitors, you should check your display settings to ensure your computer is set up to display on multiple screens. To check your display settings, right-click on your desktop and select "Display Settings." From there, you should see a screen that allows you to adjust your display settings to allow for multiple monitors.
Step 4: Configure Your Monitors
Once you have checked your display settings, you can configure your monitors to display the way you want them to. In the Display Settings menu, you can choose which display you want to be the primary display and which one you want to be the secondary display. You can also adjust the orientation of each monitor and the relative position of each monitor to one another.
Step 5: Get to Work!
Once you have your dual monitor setup configured, you're ready to get to work! You can use your second monitor to display email, web browsers, or any other program that you frequently reference while working on the primary screen. This will allow you to multitask without having to constantly switch between windows.