Easily Convert OST to PST Format with Online OST to PST Converter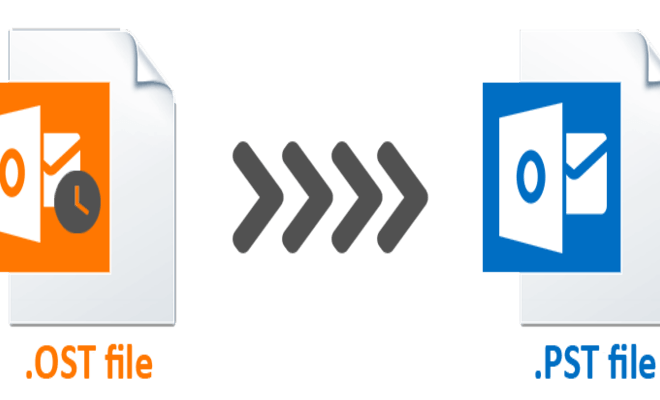 Converting OST to PST format is a crucial step when you need to migrate your Exchange mailbox data to another computer or while backing up your Exchange server. The process of converting OST to PST format has been made easy with the help of online OST to PST converter tools. In this article, we will explain in detail how to easily convert OST to PST format using an online OST to PST converter.



Step 1: Select a Reliable Online OST to PST Converter
The first step is to choose a reliable online OST to PST converter tool. You can do a quick search online to find the best online converter tool that suits your needs. Pick a converter that is user-friendly, easy to use and has high ratings and reviews. Some online converters offer a free trial version to test if the tool is a good fit for your needs.
Step 2: Upload OST File
Once you have selected the converter tool, the next step is to upload the OST file you want to convert. Most converters have a simple process to upload the file, where you will either need to drag and drop the file into the designated area or click on the upload button to browse and select your file.

Step 3: Select PST as Output Format
After uploading the OST file, the next step is to select PST as the output format. Once you select PST, the converter tool will begin scanning the entire OST file and convert it to PST format.

Step 4: Preview and Convert Files
Once the OST file is scanned and converted to PST format, you can preview and verify the data. The converter tool provides a preview and shows all the folders available in the PST file. You can select or deselect the folders you wish to include in the PST file. Once you have verified the data, click on the convert button to complete the process.

Step 5: Download PST File
The final step is to download the converted PST file to your computer. Many online converters offer various options to download the PST file, such as via email or direct download links.

Conclusion
In conclusion, converting OST to PST format is crucial when you need to transfer and backup your Exchange mailbox data. With the help of an online OST to PST converter tool, you can quickly and easily convert your OST file to PST format without any complications. Ensure to choose a reliable converter that offers all the features required for your needs.