Driver Booster v10.3 Review (Free Driver Updater)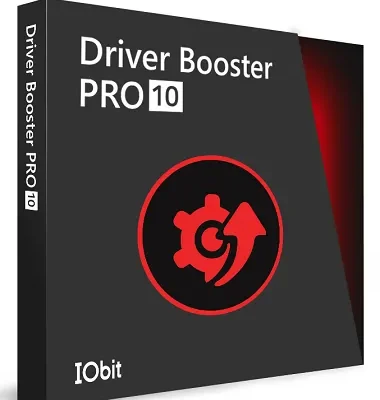 Driver Booster v10.3 is the latest version of IObit's popular driver update tool that ensures your computer hardware is up to date and optimized to perform optimally. It is a free driver updater software that can auto-detect and update various drivers for Windows systems, including Windows 10, 8, 7, Vista, and XP.
The software has a clean and user-friendly interface that is easy to navigate. The scan button sits at the center of the screen where you can initiate a search for outdated drivers. Driver Booster v10.3 boasts an extensive database of over 4 million device drivers, including those for audio and graphics cards, network adapters, printers, and other peripherals.
Upon scanning your PC, the software presents you with a list of drivers that require updates, and you can choose to either update them individually or as a batch. Driver Booster v10.3 also provides an automatic update option, where you can instruct the software to download and install the latest drivers automatically.
One of the significant improvements in Driver Booster v10.3 is its ability to detect and fix more driver errors than its predecessors. The software now has a more comprehensive scan engine that can fix over 100 common and rare driver errors, including system crashes, BSODs, and other performance issues.
Another essential feature in Driver Booster v10.3 is its ability to back up and restore device drivers. Before updating your drivers, the software creates a restore point that allows you to undo any changes if the new drivers cause any problems. Additionally, the software lets you create a driver backup image to safeguard your device drivers in case you need to reinstall them later.
IObit developers have also made some under-the-hood improvements to the software, optimizing it to update drivers faster and more reliably. The software is now more stable, and updating hardware drivers is less likely to crash your system.
In conclusion, Driver Booster v10.3 is an excellent free driver updater tool that offers numerous features to keep your hardware devices up to date, optimized, and error-free. The software is easy to use, fast, and reliable, making it an excellent choice for both novice and advanced users. If you're looking for a reliable, efficient, and fast driver updater tool, Driver Booster v10.3 is highly recommended.