Do AirPods Work With Android?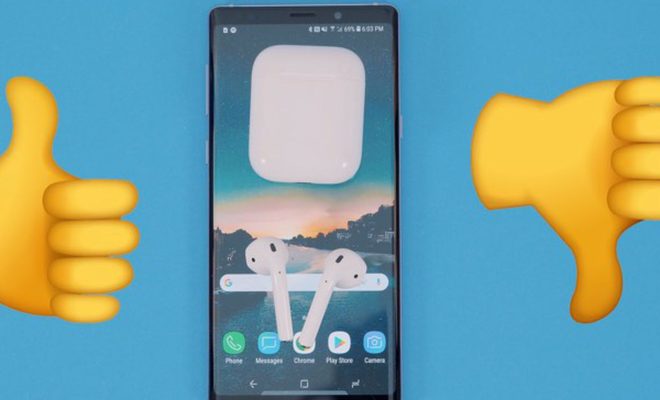 Yes, AirPods can work with Android devices, but certain features may not be available.

AirPods connect to devices via Bluetooth, which is a standard feature on most smartphones and tablets, including Android devices. To connect AirPods to an Android device:
1. Turn on Bluetooth on your Android device and make sure it is Discoverable.
2. Put the AirPods in their charging case and open the lid.
3. Press and hold the button on the back of the charging case until the LED light starts flashing.
4. On your Android device, go to the Bluetooth settings, and search for available Bluetooth devices.
5. When you see AirPods in the list, select them to connect.

Once connected, you can use the AirPods to listen to music, make phone calls, and activate the voice assistant by tapping on the earbuds. However, certain features, such as the automatic pause/play function or the ability to change the double-tap settings, may not be available on Android devices, as they are optimized for iOS devices.

Overall, AirPods are a good option for Android users who want to benefit from the convenience of wireless earbuds, but some of the features may be limited on non-Apple devices.