Developmental Milestones: Age 2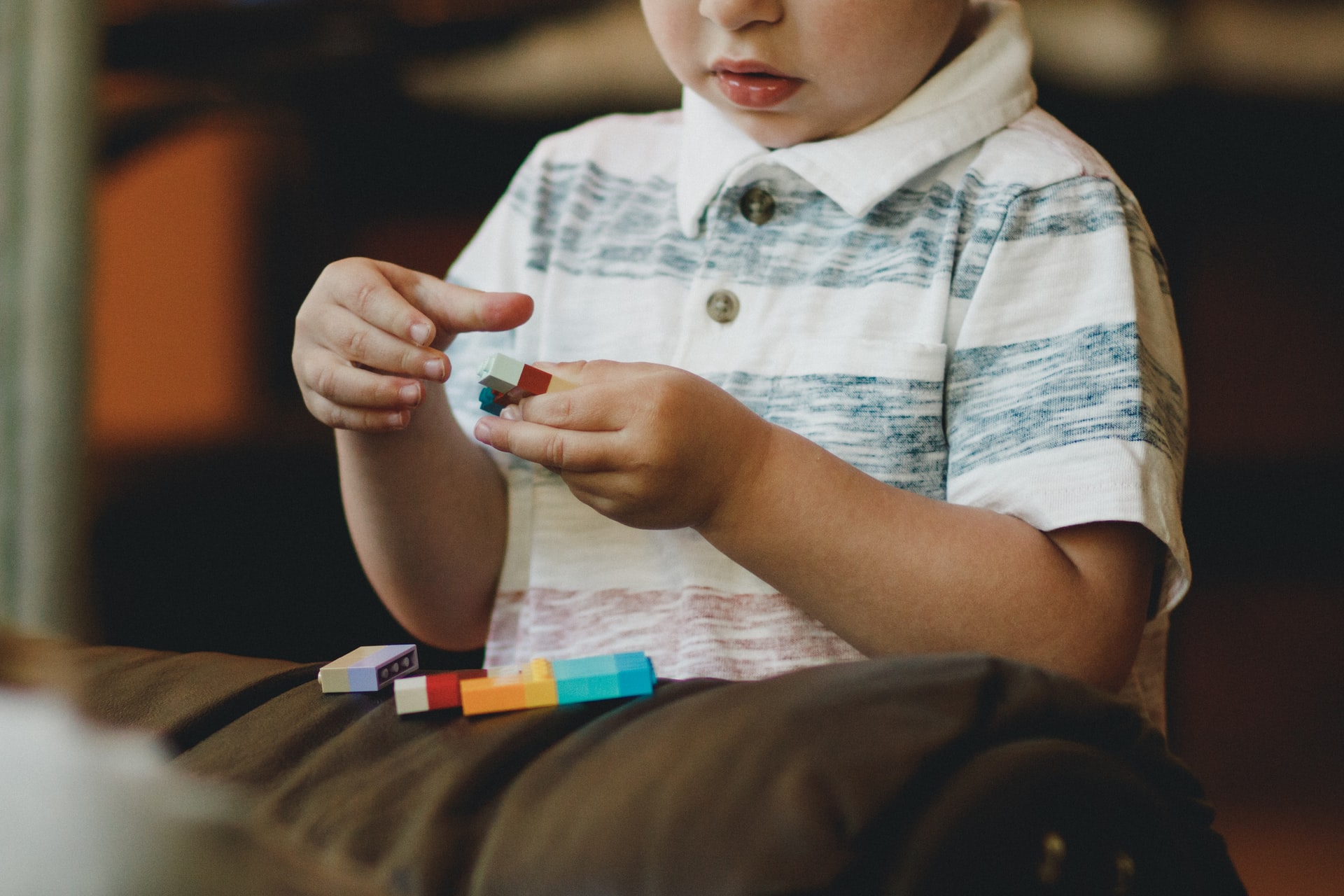 This year, your child will grow into a toddler. They will transition from being reliant on you to desiring independence. This year, your child's physical growth will be slower than the previous year, but their brains will increase rapidly. Their activity will begin to expand into imaginative play, and they may become excited by the presence of other children. 
Your child will begin to replicate your habits and acts as they observe you and other people in their life. They may act as if they are texting or talking on the phone. They may copy someone's body language or repeat words they hear in conversation. Your youngster is an expert at mimicking those around them at this age. When kids do not receive what they want, they will also throw tantrums. This year might be challenging, but it can also be entertaining and thrilling.
Development of Language
Your child's linguistic development will continue this year. Their vocabulary will skyrocket, rising from an average of 50 words at two years old to more than 200 as they near the age of three. They can string together two-word phrases at the start of the year, progressing to four-word sentences later on. They may start using plurals (dogs) as well as pronouns like me and you. As they discover more about the world, they will most likely begin to inquire, "What's that?" or "Why?" 
They will also understand the words for everyday objects or people and will be able to point out objects such as a ball or toes when asked. They will be able to follow simple commands like "Put the book on the table." They could even be able to follow two-step orders like "Put the book on the table and give me your shoes." Every day, your child's vocabulary and understanding of language will grow. By the end of the year, you will be able to understand the majority of what they're saying and potentially even engage in back-and-forth dialogues. 
Social and emotional growth
As your child grows, they will begin to interact socially with others, even noticing the presence of other children while playing. They may play alongside or parallel with other children. They may also play chasing games or kick a ball with others. This is the year where imaginative play begins, and they enjoy dressing up like dad or carrying a pocketbook like mum. Your youngster will also act defiantly at times, such as opening an off-limits cabinet. Your youngster will seek independence, insisting on doing activities independently, even if they do them badly. They might choose their clothes and try to tie their shoes. As they learn about connections, strangers, and their participation with other kids, their social and emotional development will grow more complex. Your child's individuality will grow this year, and you will be charmed by the clever things they do as they explore the world.
Physical Development and Movement
If they haven't already, your child will be walking on their own, and by the end of the year, they will most likely be racing to their destinations rather than walking. As their gross motor abilities develop, they will be able to climb on and off furniture and jump on two feet without help. They will also be able to stand on one foot for a brief time. Your kid will be able to stand on tiptoes and kick a ball. They can walk up and down steps while hanging onto a rail as their balance and control improve, and they can even alternate their feet.
They can also throw a ball overhand and catch it if it is thrown back. As their fine motor abilities develop, kids will be able to scribble on the spot and draw lines or shapes. They will also most likely start insisting on brushing their teeth, pulling up their pants, and brushing their hair. Your kid begins to turn on the sink to wash their hands and attempt to zip or close zippers or snaps. They will begin to hold utensils and crayons with their fingers rather than their fists, though their grip will still need to be improved.
Psychological Growth
As they search for items buried under two or three blankets, your child's awareness of object permanence will grow. They may develop separation anxiety, but this is usually a passing phase. They may classify items according to their shapes, colors, or sizes. Your youngster may be able to recite passages from a favorite book or sing nursery rhymes. They canbegin to favor one hand over the other, indicating which hand will be their dominant hand. Your youngster will be able to construct a four-block tower, and they may enjoy knocking it down and reconstructing it. They may engage in rudimentary pretend play, such as feeding a baby doll or racing matchbox cars. In addition, your child will be able to name items in a book such as shoes or flowers. This year, your child's brain will become more complex than ever, allowing them to participate in more complex games, conversations, and hobbies.
Conclusion
Your little infant will become increasingly physically active as they grow into an active toddler. They will insist on doing activities on their own and will begin to push the boundaries to see what occurs. Tantrums will begin as kids develop views and independence, and you may notice them acting defiantly regularly. They'll start asking questions about their surroundings and mimicking those around them. This year will be a watershed moment in their development as they become a self-sufficient young child. Your child's transformation from a helpless infant to an opinionated, busy toddler will be dramatic. This year will be challenging at times, but it will be gratifying as you begin to converse with them and learn more about their developing personality.