Dell G15 and Dell G16 Review: Two Budget Gaming Laptops, Just an Inch Apart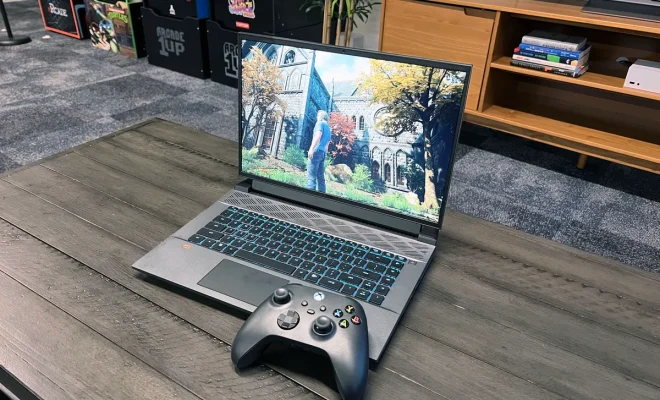 In the realm of budget gaming laptops, manufacturers often need to strike the perfect balance between cost and performance. Dell has managed to do just that with the G15 and G16, two laptops that have garnered much attention from gaming enthusiasts. This review takes an in-depth look at these two impressively affordable offerings from Dell.
Design and Exterior
At first glance, both the Dell G15 and G16 share a similar aesthetic with their rugged plastic exteriors and Alienware-inspired design elements. Both models have an array of ports, including USB-A, USB-C, HDMI, and Ethernet. Both also possess comfortable full-layout keyboards with customizable backlighting options.
The primary difference between the two models is their size. The G15 boasts a 15.6-inch display while its sibling, the G16, sports a slightly larger 16-inch screen.
Display and Performance
The screen on both laptops are Full HD (1920×1080) panels with up to a 120Hz refresh rate. The colors are vibrant, and gameplay appears smooth even during fast-paced action scenes. The difference in size between the G15 and G16 is minimal but may be noticeable for users who prefer larger screens.
Under the hood, both laptops offer a range of configurations to meet different budgets. The base model of each laptop comes equipped with an Intel Core i5 processor, paired with NVIDIA GTX graphics cards. However, those seeking enhanced performance can opt for options with Intel Core i7 processors and NVIDIA RTX graphics cards.
As for storage solutions, both models come standard with a combination of SSDs (up to 1TB) and HDDs (up to 2TB) allowing ample space for all your games and files.
Battery Life
Battery life is an area where budget gaming laptops tend to struggle. However, both the G15 and G16 defy expectations by providing a battery life of around 5-6 hours under moderate use. Although this isn't groundbreaking, it's certainly appreciated given their price tags.
Audio and Thermals
The audio quality of both Dell G15 and G16 is adequate for casual gaming sessions, but serious gamers may want to invest in external speakers or headphones for improved audio immersion.
In terms of thermals, both laptops fare reasonably well. Neither unit tends to overheat during regular gameplay, but users can expect some warmth, especially during extended gaming sessions.
Verdict
If you're in the market for an affordable gaming laptop that doesn't skimp on quality or performance, the Dell G15 and G16 are both solid options to consider. Given their minimal difference in size and almost identical specifications, choosing between them ultimately comes down to personal preference. Either way, these budget-conscious gaming laptops are bound to offer a satisfying experience for those itching for solid gameplay without breaking the bank.