Creating Digital University Campuses and Smart Cities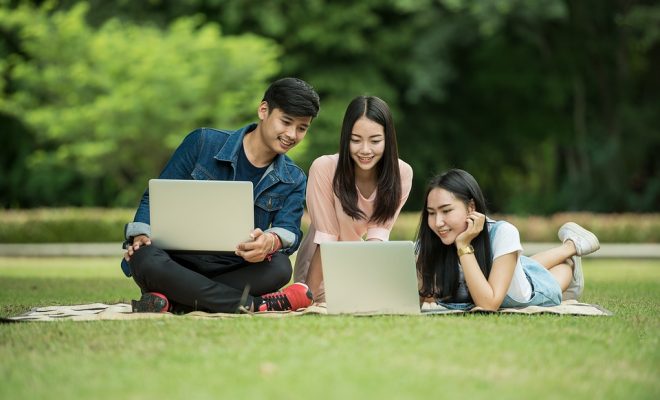 Smart devices help link people to each other and make cities more interconnected. Smart watches, smartphones, buildings, cars, and even household appliances are becoming more prevalent, giving people access to more data. This helps them make more intelligent and more effective decisions, increasing their intelligence and effectiveness. And in an age where smart devices also help us reduce costs, that's a positive thing.
To succeed and thrive, a smart city needs just three things:
Robust and innovative businesses.
Smart infrastructure and government.
Well-educated and creative citizens.
The third component is where the role of universities becomes clear. Digitally focused thinking is integral to the success of smart cities. If universities collaborate successfully with businesses and local governments, digitally savvy graduates will join the workforce, new technologies will be tested and developed, ideas will become prototypes, and new products will debut in the marketplace.
It's surprising, therefore, that implementing digital components in education remains contentious in some institutions of higher learning. It's difficult to prove return on investment when campuses remain entrenched in legacy "data silos" and 20th-century decision-making processes.
Who's responsible for promoting university digitization for staff and students? Is it senior executives, driven to generate revenue and to retain students? Is it marketing departments, determined to attract new students? Is it IT staff, promoting the benefits of technology? Or is it individual departments and professors, motivated by student outcomes and research opportunities? The answer is all of the above, and more.
Beyond university campuses, digitization of college campuses benefits not only cities, but society as a whole. If we digitize higher education properly, the results will include attractive cities in which to live and work, cities with economies driven by knowledge, and students receiving cutting-edge digital experiences when studying at universities. Digital campuses will award degrees to tech-savvy graduates who move on and become smart citizens. Interconnected cities will deliver both smart technology but also smart people.
Smart cities are filled with smart people and a lot of them. Those smart people are being educated on university campuses that are increasingly becoming digital. This digital element, in turn, helps those universities to attract the best and brightest students, both national and international, to their campuses.
Not only that, but many of those digitally minded universities are on the cutting edge of the transition from an industrial-based economy to an information-based one. It's a synergistic relationship: Urbanization drives the educational demand due to the higher-level skills required by the economy, and higher education drives urbanization because cities are where skilled and educated people are drawn to work and to live.
Predictions regarding this phenomenon are optimistic. According to experts, urban centers will have upwards of 3 billion smart devices within the next five years. Well over half of those devices will be directly owned by consumers. As cities' populations grow, more data is collected, and the cities become smarter.
If universities are to fulfill their role in developing smart cities, they don't have any time to waste on their path to digitization.