Cool Spotify Apps That Make Music Streaming Simpler and Easier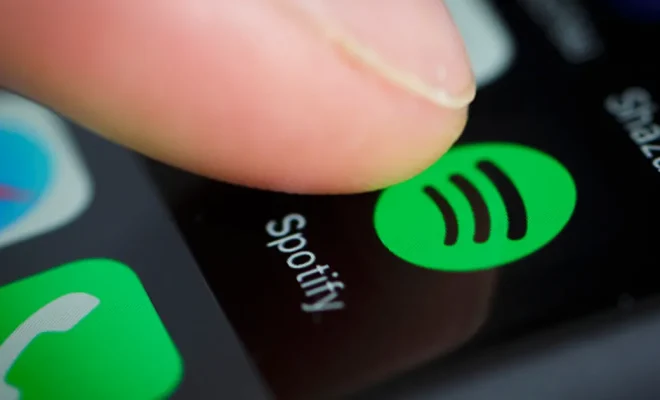 Spotify, a popular music streaming service, has become a favorite platform for music lovers across the world. It is a hub of millions of tracks from all genres – from hip-hop and rock to electronic and classical music. However, sometimes navigating and discovering the treasure trove of music can be challenging. In this article, we will introduce you to some cool Spotify apps that make music streaming simpler and easier.
1. Spotlistr – Spotlistr allows you to create Spotify playlists from a variety of sources like Reddit, Soundcloud, and YouTube. It is an excellent tool for discovering new playlists and genres. All you have to do is enter a keyword in the search bar and find curated playlists that fit your taste.
2. Songkick – Songkick is an ideal app for the live-music fan. It tracks your favorite artists and alerts you when they are going to perform near you. It also helps in purchasing tickets to the events via its partner links.
3. Soundiiz – Soundiiz is a powerful playlist management tool that lets you transfer playlists from one music streaming service to another. You can transfer playlists from Apple Music, Tidal, Deezer, and other services to Spotify with just a single click. It saves you the hassle of recreating playlists on different platforms.
4. SongShift – Similar to Soundiiz, SongShift lets you transfer playlists across different music streaming services. It supports a wide range of platforms like Apple Music, Tidal, and Youtube music.
5. Daily Mix – Spotify's Daily Mix playlists offer a collection of songs that match your taste. Now available on the mobile app, Daily Mix is updated every day based on your listening habits. The app curates playlists of songs you listen to, along with some new tracks you may not have discovered before.
6. Tune My Music – Tune My Music is a great app to transfer your favorite tracks from one music streaming service to another. It supports various streaming services like Spotify, Apple Music, and Youtube. With this app, you can also remove duplicate tracks and complete playlists in a few steps.
7. Soundtrap – Soundtrap is an online music studio app that allows you to record and collaborate with other music enthusiasts. You can create music from scratch or collaborate with other creators across different genres and levels of expertise.
In conclusion, these apps make Spotify even more accessible and exciting by taking care of tasks like creating playlists, transferring tracks, and tracking your favorite artists. Whether you want to discover new music or collaborate with other creators, there is a tool for every kind of music lover on Spotify. So go ahead and explore!