Confused about locked vs. unlocked phones? Ask Maggie explains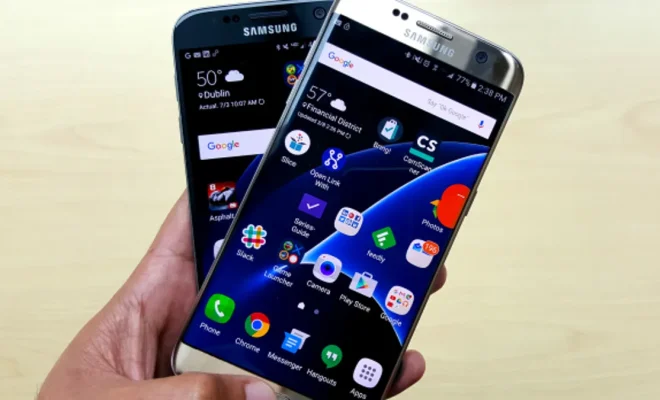 Introduction:
Mobile phones have come a long way, and as their features and capabilities grow, so does the confusion surrounding their purchase and usage. One major area of confusion is the difference between locked and unlocked phones. In this article, we'll break it down for you!
What are Locked Phones?
Locked phones are mobile devices that are tied to a specific carrier, which means that you can only use that phone with a service plan from that particular carrier. When you buy a locked phone, it's usually because it's part of a contract deal or installment plan with the carrier. These phones often come at a lower price due to carrier subsidies but may have more restrictions.
Advantages of Locked Phones:
1. Lower upfront costs: Locked phones are typically cheaper upfront since carriers offer discounts to encourage customers to sign up for their services.
2. Bundled deals: Carriers often provide deals that bundle your phone with other services, such as data plans or extra features, making it more cost-effective.
Disadvantages of Locked Phones:
1. Limited freedom: You're restricted to using the carrier's network and service plans. If you want to switch carriers while using a locked phone, you must go through an unlocking process or buy a new phone.
2. Roaming charges: If you travel frequently, you might incur high roaming charges when using your locked phone abroad.
What are Unlocked Phones?
An unlocked phone is the complete opposite of a locked one – it's not tied to any specific carrier, so you have the freedom to choose whichever carrier and plan suits your needs best. Unlocked phones generally cost more upfront than locked ones since they don't come with any carrier subsidies.
Advantages of Unlocked Phones:
1. Freedom of choice: You have the flexibility to choose your preferred network and switch carriers whenever you like without any restrictions or fees.
2. Easier travel: Unlocked phones allow you to use local SIM cards when traveling abroad, which can help you avoid costly roaming fees.
Disadvantages of Unlocked Phones:
1. Higher upfront costs: Unlocked phones are usually more expensive upfront compared to locked ones because you're not bound to a specific carrier or contract.
2. No bundled deals: You might not receive the same package deals from carriers as you would with locked phones.
Which is Right for You?
Choosing between a locked and unlocked phone depends on your preferences, usage, and budget. If cost is your major concern and you're happy with a particular carrier's service, a locked phone might be the better option. However, if you value flexibility and the ability to switch carriers freely or frequently travel internationally, an unlocked phone could be the way to go.
In Conclusion:
Understanding the differences between locked and unlocked phones is key to making an informed decision when purchasing your next mobile device. Consider your personal needs and preferences before deciding which one is right for you. Happy phone-hunting!