ChatGPT Can Pass the Bar Exam. Does That Actually Matter?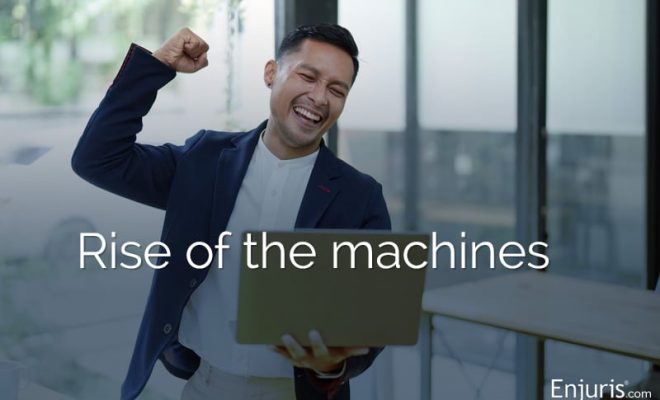 Introduction
The advent of advanced artificial intelligence has brought forth immense breakthroughs in technology. One such innovation is ChatGPT, an AI-powered model designed for language understanding and generation. Recently, a significant development was achieved when ChatGPT demonstrated its ability to pass the bar exam. But does this achievement actually matter? This article delves into the implications of this accomplishment, evaluating what it may mean for future advancements in AI and the legal profession.
ChatGPT: A Brief Overview
ChatGPT is a generalized language model created by OpenAI that utilizes deep learning algorithms for natural language understanding and generation. Its proficiency in understanding context, interpreting complex questions, providing detailed responses, and even predicting user needs has positioned ChatGPT as an innovative leader in the AI industry.
Achievement Unlocked: Passing the Bar Exam
The bar exam, a notoriously challenging test undertaken by aspiring lawyers to gain professional licensure, has traditionally tested an individual's knowledge of law and ability to apply that knowledge effectively. Passing this exam requires years of dedicated study and demonstrates an aptitude for legal reasoning.
Recent reports suggest that ChatGPT has successfully passed the bar exam, which has led many to question the significance of this development. How will this impact our understanding of AI capabilities and their potential role within legal professions?
The Implications for Law Professionals
1. Enhanced Legal Research Tools: With ChatGPT's deep understanding of legal knowledge, it can serve as a valuable resource for law professionals seeking assistance with research and analysis. Its ability to sift through vast amounts of data quickly can help practitioners identify relevant laws, case precedents, and other materials with ease.
2. Augmented Decision-Making: ChatGPT can provide assistance during court cases or arbitrations by offering insight or possible interpretations of various clauses and sections within legal texts. It can also help lawyers weigh the pros and cons of different arguments based on existing jurisprudence.
3. AI-Driven Legal Assistance: For those in need of basic legal advice, ChatGPT can open up new avenues, offering services at a lower cost and with improved accessibility. By assisting with drafting legal documents or offering guidance on legal issues, ChatGPT can make legal assistance more widely available.
The Potentials Limitations & Concerns
Despite the opportunity presented by ChatGPT's bar exam success, some limitations and concerns must be addressed.
1. AI Ethics: The challenges tied to AI ethics persist. Ensuring that data privacy is maintained while adhering to ethical standards is crucial when utilizing AI-driven legal assistance.
2. Misinterpretation and Liability: Given the potential for unforeseen interpretations or errors when it comes to providing legal advice, addressing the issue of liability for AI-generated advice is essential.
3. Overemphasis on AI at the Expense of Human Expertise: Human experience must not be undervalued in favor of technology. Legal professionals bring their own unique set of skills and expertise to the table and should continue to be recognized and valued within the industry.
Conclusion
ChatGPT's ability to pass the bar exam represents a remarkable milestone in AI development but should not be viewed as diminishing the importance of human expertise within the legal profession. Instead, we must examine this achievement as an opportunity to enhance existing practices, improve access to legal services, and streamline processes while ensuring that ethical concerns and potential limitations are skillfully managed.