Catch Unwanted Pests: 3 DIY Bug Traps for Mosquitos, Flies and More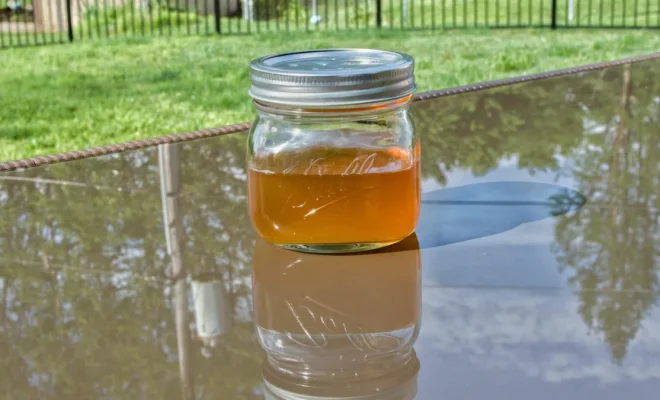 During the warmer months, outdoor get-togethers are often accompanied by a swarm of unwanted pests. Whether you're trying to enjoy a picnic or just relax in your backyard, mosquitos, flies, and other bugs can quickly ruin your fun. Fortunately, there are some simple DIY solutions to keep those pesky critters at bay. Here are three easy-to-make bug traps that will help you enjoy your outdoor activities annoyance-free.
1. Mosquito Trap
Materials:
– 2-liter plastic soda bottle
– 1 cup water
– 1/4 cup brown sugar
– 1/4 tsp active dry yeast (no need to mix with water)
Instructions:
1. Cut the top off the soda bottle, about one-third down from the cap.
2. Invert the cut top (funnel section) into the bottom half.
3. Combine water and brown sugar in a pot and bring it to a boil.
4. Allow the sugar solution to cool before pouring it into the bottom half of the bottle.
5. Sprinkle yeast directly over the cooled sugar solution; there's no need to mix it in.
6. Securely tape the two parts of the bottle together, ensuring there are no gaps for mosquitos to escape.
7. Place your mosquito trap in a location where you have noticed mosquito activity.
The yeast in this simple solution will eat the sugar and produce carbon dioxide over time which attracts mosquitoes.
2. Fly Trap
Materials:
– Mason jar with lid
– Screwdriver or nail
– Hammer
– Bait (old fruit, meat scraps, or sweet liquid)
– Wire or string for hanging (optional)
Instructions:
1. Use the screwdriver or nail and hammer to punch small holes in the mason jar lid.
2. Place the bait in the bottom of the jar.
3. Replace and secure the lid on the jar.
4. Place the jar where you have noticed fly activity or hang it using the wire or string.
Flies will be attracted to the bait and enter the jar through the small holes, but will not be able to escape.
3. Fruit Fly Trap
Materials:
– A shallow bowl or saucer
– Apple cider vinegar
– A few drops of dish soap
– Plastic wrap (optional)
Instructions:
1. Fill the bowl or saucer with apple cider vinegar.
2. Add a few drops of dish soap and stir gently.
3. Place your trap where you've seen fruit fly activity near your kitchen or fruit storage area.
4. Cover your trap with plastic wrap, poke several small holes with a toothpick, and secure it with a rubber band (optional).
Fruit flies are attracted to the scent of apple cider vinegar. When they land on the liquid to investigate, they will get caught in the soap and drown.
These three simple DIY bug traps can help you enjoy your time outdoors without being bothered by mosquitos, flies, and other annoying pests. With minimal effort and basic household materials, you can protect yourself and your guests from these unwanted visitors.